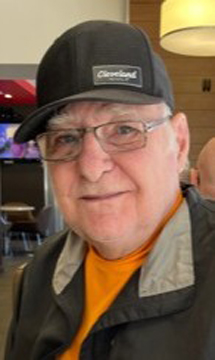 It is with great sadness that our family announces the passing of Wayne Frederick LeBere aged 85 years of Moose Jaw, Saskatchewan, on Monday, January 2nd, 2023.  Wayne was born in Moose Jaw on May 4th, 1937.
Wayne spent his childhood years living in Port Colburn, Ontario where he developed his love of sports and excelled in baseball.  Wayne was a dominant left-handed pitcher who was signed by the Brooklyn Dodgers in 1955.  He moved back to Moose Jaw and continued his baseball career pitching for a number of teams in the Moose Jaw area, most notably the Regals.  Wayne was inducted into the Saskatchewan Baseball Hall of Fame in 2009.  During this time Wayne also began another career with the Moose Jaw Police Service where he retired as an Inspector in 1997.
He was predeceased by his father, Frederick Solomon LeBere and mother, Lila Winifred (Perry); and brothers: Lyle, Del, and Lynne.  Wayne is survived by his wife, Colleen; children: Mark (Lorene), Paul (Donna), and Erin (Alex); grandchildren: Ashlee, Megan, Kate, Reed, Alexa, Payton, and Ava; great-grandchildren: Eden, Maddox, Viola and Lilith; as well as his brothers, Dan (Valerie) and Lorne (Helen).
A Celebration of Wayne's Life will be held on Tuesday, January 17th, 2023 at 1:00 p.m. in Moose Jaw Funeral Home with Pastor Walter Engel officiating.  Those not able to attend may view the service virtually by going to www.moosejawfuneralhome.com/webcast/. Arrangements are entrusted to Moose Jaw Funeral Home, 268 Mulberry Lane.  Gary McDowell, Michelle Ellis, Funeral Director 306-693-4550