Many people are now looking to preplan their funerals so family members won't have to make stressful decisions nor wonder what was desired in terms of arrangements.
Pre-planning can take two forms. It can be as simple as recording wishes on paper, with copies left with the funeral home and a family member or executor. The other option involves setting aside the funding necessary to look after funeral expenses.
More and more people are paying in advance to ensure that there will be funds quickly available to fulfill their wishes. The prepayment vehicle our funeral home uses is an insurance policy provided by Purple Shield/FamilySide. Besides having the funding in place and immediately available, there are certain tax and portability advantages in using a Purple Shield/FamilySide plan as opposed to savings accounts, GICs or trust accounts.
If you want to know more about these advantages, contact our pre-planning specialist,
Michael Penner at: (306) 692-4569 or, if you wish, you may contact
Moose Jaw Funeral Home at (306) 693-4550.
The choice to pre-plan is a very personal one, as are the decisions you will be making. The best way to explain all your options in this regard is in person. If you would like to discuss this with us, without any obligation, feel free to contact us for an appointment at (306) 693-4550. We would also be pleased to provide you with a cost estimate of your wishes so you can consider setting aside the necessary funding.
For more information visit the pre-planning website of Purple Shield/FamilySide at www.purpleshieldsk.ca. There you can view their "Frequently Asked Questions (FAQs)" section for further help.
What a relief not to have major decisions because wishes are already documented and costs looked after.
L. & J. Doell
I am so grateful my husband and myself did our funeral planning years ago. Everything was done so professionally and with great care when my husband passed away. Having gone through this experience, I know my family will receive the same service when it is my time to go on my final journey.
P. Marlow
Without a Purple Shield plan, I found it overwhelming to go in and do it all when Hal passed away. I want it to be easier for my family in the future. Having Purple Shield will reduce the stress on my children.
D.Nicholson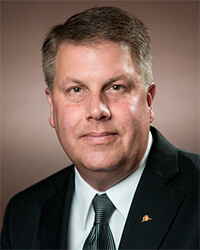 Our Pre-planning specialist Michael Penner will give you a call to discuss all of your questions.
You can contact Michael directly at
(306) 692-4569