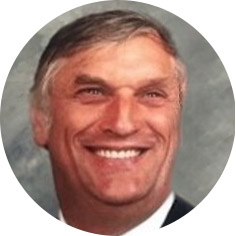 June 6, 1932 – June 19, 2020
It is with great sadness we announce the passing of our father, grandfather & great grandfather, Robert Richard Zinkhan. He was predeceased by his wife, Ruth; son, Gary; daughter, Lesa (Zoerb) parents, Henry & Elizabeth Zinkhan; brother, William (Bill); sister-in-law, Grace; sister, Ruth (Schaefer); brother-in-law, Norbert; sister, Anita (Ring); brother-in-law, Jacob and son-in-law Larry Birkbeck.
Robert was born on a farm by Pilot Butte. Robert farmed east of Regina most of his life. Here he & Ruth raised their 5 children: Debra (Birkbeck), Gary, Tim (Janet), Doug (Janet) & Lesa (Zoerb). Robert was also blessed with 7 grandchildren: Danielle (Travis), Kevin (Jenna), Colemon (Jen), Robert, Megan (Brett), Keara & Russell; 8 great grandchildren and numerous nieces and nephews. 

Robert loved the land. He started with a dairy farm for a few years. Then switched to beef cattle and farming the land. It didn't take long for Robert to realize his real love was the land. For over 60 years he continued to farm around east Regina, Estlin, Rowatt & Richardson areas. The many relatives, friends and neighbors would often visit our home and always be welcomed. Roberts's kindness, big heart and shear love of pulling a joke and having a good laugh made him one of a kind.

We are so grateful to the staff at Providence Place and a special thank you to those who cared for Robert in the Raphael Wing. Robert asked for God's Blessings to all the staff.

Burial to take place at a later date.

In lieu of flowers donations can be made to The Moose Jaw Humane Society Box 1658 Station Main Moose Jaw, SK S6H 7K7 or to a charity of one's choice.   Arrangements are entrusted to Moose Jaw Funeral Home, 268 Mulberry Lane.  Andrew Pratt Funeral Director 306-693-4550.