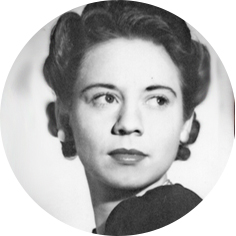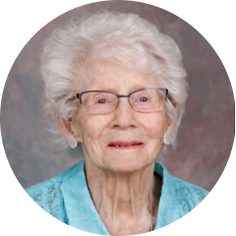 VERNA GERTRUDE ZIMMERMAN (née: Barry)
It is with profound sadness we announce the passing of Verna Gertrude Zimmerman on Wednesday, July 1st, 2020 at the age of 100 years.  Verna passed away peacefully at Chez Nous Senior Citizens Home in Moose Jaw, SK, where she resided.  Her niece Janice Rowlinson (née: McLafferty) and great-grand-niece, Josie Rowlinson had been by her side in her final days, giving her great comfort.
She was predeceased by her parents, James Russell and Bertha Barry; husband, Henry (Hank) Zimmerman; sister, Norma (Pat) McLafferty; nephew, Barry McLafferty; and son-in-law, Greg McCartney.  Verna is survived by her son, Randy (Katherine) Zimmerman and daughter, Bev McCartney; granddaughter, Christa McCartney; grandson, Scott (Heather) McCartney; grandson, David (Joni) Zimmerman; granddaughter, Carly (Alex) Gheseger; and three great-granddaughters: Anna and Emma McCartney, and Lena Zimmerman.  Verna will leave loving and cherished memories for her family and all who knew her.
Verna was born on November 29th, 1919 in Tuxford, Saskatchewan.  She was raised on the family farm with fond memories of her and her sister running through the wheat fields that were taller than they were.  She loved playing softball and learning how to bake with her mother.  During winters she loved to skate.  As a young girl she attended CGIT and sang in the church choir.
Verna took grades 1-11 in Tuxford and grade 12 at Central Collegiate in Moose Jaw.  Subsequently she received a commercial (secretarial) diploma in 1938.  The war years filled her with much anxiety and sadness as did having to experience the loss of a number of friends.
Verna began employment with Robert Simpson Mail Order House in Regina, SK and was soon promoted to their jewelry department.  She then moved back to Moose Jaw, working as a stenographer with Eaton's Department store.  In addition to providing support to various family enterprises, Verna was employed during the 1970's as a Real Estate Sales Agent with Century 21.
In 1941 she met her future husband and love of her life, Hank, at a dance.  They were engaged in September 1943 and married on June 6th, 1944.  Their son Randy was born in 1951 and their daughter Bev arrived in 1954.  The entire family enjoyed vacations in Coeur d'Alene, Idaho, Lake Windermere, BC, the Seattle World's Fair in 1962, Expo '67 in Montreal, as well as trips to California, Cape Cod and New York.  Having the opportunity to travel was always special to Verna.  She had fond memories during a European vacation with her mother Bertha, touring Scotland and Ireland with her granddaughter Christa, and enjoying a Caribbean cruise with her husband Hank.
Verna continued to live in Moose Jaw her entire life.  Over the years, she celebrated the marriage of her son Randy to Katherine and her daughter Bev to Greg and subsequently the arrival of four grandchildren and three great-granddaughters.  More recently she was immensely proud to share photos of the latter.
Verna remained extraordinarily strong in faith and had continued to be a member of Zion United Church where she served on church council and became a life member of United Church Women (UCW).  
In November 2019, Verna had a wonderful celebration of her 100th birthday.  Many family members and friends made their way to Moose Jaw to honor Verna and help her celebrate the momentous occasion.
Throughout her 100 years, Verna's love for reading remained strong.  Her thirst for knowledge and her eagerness to learn were always important throughout her life.  When asked what had contributed to her long and beautiful life, she replied, "remain strong in your faith, live a healthy lifestyle and always remain in close contact with family and friends".
All who knew Verna loved her.  And all who loved her will miss her.
Due to the current health situation affecting the world at this time, a Funeral Service will be held at Zion United Church at a later date.  At such time, the service will be announced through Moose Jaw Funeral Home and connecting online papers.
We ask that in lieu of flowers, memorial tributes may be made to the Moose Jaw Women's Shelter or Women's Causes of your choice.  Verna was always an active advocate of women's rights and protection.  Also, donations may be made to the Moose Jaw Public Library, 461 Langdon Crescent, Moose Jaw, SK S6H 0X6.
Arrangements are entrusted to Moose Jaw Funeral Home, 268 Mulberry Lane.  Andrew Pratt Funeral Director 306-693-4550