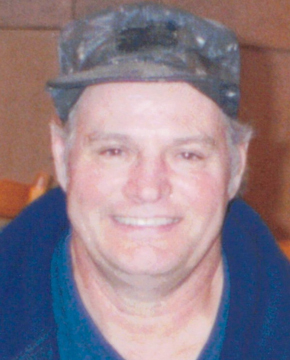 With family by his side, Donald Alvin Wog passed away peacefully at Providence Place in Moose Jaw, SK after a long and courageous battle with his health on Thursday, December 22nd, 2022 at the age of 74 years.  Don enjoyed his time at Providence Place, and they enjoyed him as well.  The family would like to thank them for all they did for Don, with a big thank you to the staff in Edger Hall and Spiritual Care, all the staff who got to know him, as well as to the other residents who stopped by to visit Don.
Don was born in Gladmar, SK on October 6th, 1948.  He was predeceased by his parents, Nickolas and Lillian Wog; sister, Margaret (Bill) Ross; brothers-in-law, Stan Jones and Keith Carter; niece, Shelley Feiffer; and nephew, Kim Wog.  Don will be lovingly remembered by his daughters, Christina Wog and Michelle Wog; grandson, Wyatt; brother, Charles (Fina) Wog; sisters: Ann (Ron), Marion Jones, Liz Feiffer (Ken), Diane (Lorne), Cathy, Doreen (Mario), and Marlene; as well as numerous nieces and nephews.
The Funeral Service will be held on Friday, January 6th, 2023 at 1:00 p.m. in Moose Jaw Funeral Home.  Pastor Marvin Seaborg will officiate and interment will take place at Rosedale Cemetery.  Those unable to attend may view the service virtually by going to www.moosejawfuneralhome.com/webcast/.  
"The family chain is broken now
But as God takes us one by one
The chain will link again"
Arrangements are entrusted to Moose Jaw Funeral Home, 268 Mulberry Lane.  Michelle Ellis, Funeral Director 306-693-4550