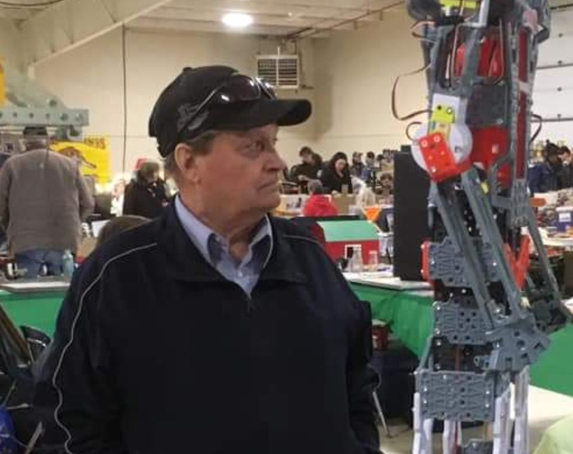 We are saddened to announce, Edwin (Ed, Teddy) Willis of Moose Jaw, SK passed away Sept 29, 2021 at the age of 79.  
Predeceased by his parents, Donovan and Dorothy; and brother, Larry.
Survived by his wife, Mary Ellen; children: Denise (Jason), Brent, Trent, Alexis, foster daughter Barbara, 12 grandchildren and many dear friends. 
Ed was born in Invermay, SK and was the eldest of 4 siblings: Larry, Jay, and Sandra. He worked in Wadena for Several years before moving to Moose Jaw. Ed was an electrician by trade (many years ago). He worked at Small Engine Repair and Honda in the service department. He enjoyed collecting and refurbishing steam engines as well as Meccano.  Ed kept himself very busy, he was often tinkering with his hands and he had a love for the gab, this was very apparent for all who met him. He enjoyed his daily coffees at Kwangtons. Ed spent his last weekend at a place he loved the most, The Sukanen Ship Museum where he was a loyal member for 50 yrs.  In keeping with Ed's wishes, no Funeral Service will be held.  In lieu of flowers please pass a long random acts of kindness. Arrangements are entrusted to Moose Jaw Funeral Home, 268 Mulberry Lane.  Gary McDowell, Funeral Director 306-693-4550