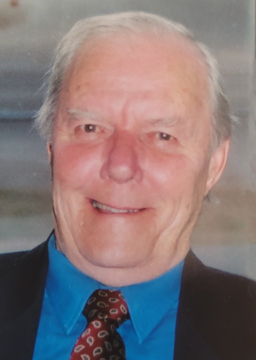 1929-2022
Harold Alexander Willfong passed away in his sleep on Saturday, August 13th, 2022 at Providence Place in Moose Jaw, SK at the age of 93 years.
Harold grew up in Moose Jaw, the son of Oliver and Ethel.  In his hometown he married his life partner, Joyce Davidson and had one child, David.  Harold had a busy life, worked for CP Rail in his younger years, then became a barber in his father-in-law's shop on Athabasca East.  He worked in his barber shop until he was 88, he just enjoyed talking to his customers.
His midlife found Harold dedicating his free time to his local garden and cottage in Regina Beach.  In his free time, he was also a dedicated member of the MJ Boxing and Wrestling Commission, Elks Lodge, Regina Beach Cottage Owners Association, Moose Jaw SnowDrifters, Sask Snowmobile Racing Association, Masons Lodge and Shriners Children's Hospital.
He was predeceased by his siblings: Bernice, Helen, Grace, Myrtle, Murray and Glen; and his wife, Joyce in 2009.  Left to mourn Harold are his son, David (Joni); grandchildren: Michal (Brigit), Parker (Fleesha), Carman (Puneet), and Jamie; and his five great-grandchildren.  Thank you to the wonderful staff at Providence Place and Dr. King for taking great care of him the past two years.  
A private service will be held at a later date.  Arrangements are entrusted to Moose Jaw Funeral Home, 268 Mulberry Lane.  Michelle Ellis, Funeral Director 306-693-4550