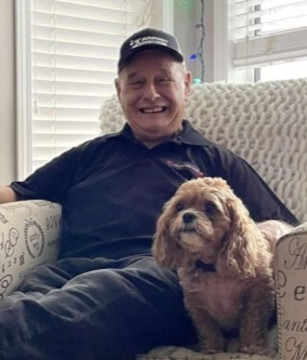 August 18th, 1949 – October 16th, 2023
Raymond John Wilk aged 74 years of Moose Jaw, SK, passed away on Monday, October 16th, 2023.  He was predeceased by his grandparents, Anna and John Wilk; parents, Pauline and Micheal Wilk; brothers: Arnold, Robert, and James; sister-in-law, Joanne; nephews, Norman and Kevin; great-nephew, Jake; and great-niece, Baby Emma.  Ray will be missed and cherished by his two sons, John (Brooklyn and Arianna) and Jered (Simmone, Sierra, Shantel, Savanna).  He will also be extremely missed by his siblings: Gerald (Kathy), Wayne (Deb), Diane (Mike), Terry, Ernie (Rose); nephews: Darcy, Darrin, Dale, Eugene, Bradley, Rob, Tim, Dan, David, and Justin; and niece, Ashley.
Ray lived a full life and had a great passion for cars, specifically muscle and classic cars.  He also had a kind heart and would give a helping hand when needed.  Ray liked to joke around and tell stories – believe it or not, they where true.  His main goal in the last few years was keeping his granddaughters with vehicles.  He spent most of his life looking at cars and trucks which he loved.
A Private Family Interment will be held at Sunset Cemetery.  Arrangements are entrusted to Moose Jaw Funeral Home, 268 Mulberry Lane.  Cara Ashworth Funeral Director 306-693-4550