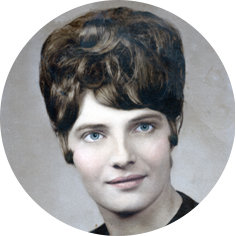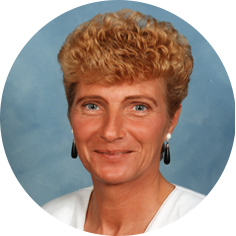 It is with great sadness and heavy hearts that we announce the passing of Joanne Delorys Wilk on Tuesday, September 15th, 2020 after a brief illness.  Jo, as she was affectionately called by those who loved her, passed away peacefully at home with her 3 sons by her side. 
 
She was predeceased by her husband, Arnold; mother, Eva; father, Steve, infant brother, Leonard; brother, Eugene; sister, Elaine Semenuik; and brother-in-law, Walter Semenuik.  Jo will be sadly missed by her son, Darcy and daughter-in-law, Patti Peesker; son, Darrin Wilk; son, Dale Wilk; siblings: Morris (Debbie) Peesker, Darlene (Gerald) Jacober, Shirley (Mike) Smith, Andy (Janine) Peesker, Kenny (Debbie) Peesker, Sharon Peesker, Garry (Bev) Peesker, Bev (Wes) Peesker, and Sandy (Norm) Peesker.  She will also be missed dearly by the Wilk family, as well as numerous nieces and nephews.

Joanne Delorys was born May 11th, 1946 in Foam Lake, SK and moved to Moose Jaw, SK to begin her life's adventure.

Jo was a kind and generous spirit.  Whether it was in Moose Jaw or Mesa, Arizona, Jo welcomed many people to her table over the years.  It didn't matter what time of day it was, she was always trying to feed you.  When you left her place, you never left empty handed.  Her perogies and cabbage rolls were legendary!  There will be a shortage of perogies and cabbage rolls around the Thanksgiving and Christmas tables this year.  She wasn't happy until you were complaining that your pants were too tight and then would try and feed you more. 

Jo loved sports and was good at everything she played.  She was an avid golfer, being fortunate to play golf year-round when they would travel to Arizona for the winter.  They enjoyed countless happy hours with friends and family in their park, especially with their neighbours and best friends for over 30 years, Jim and Sophie Hamar.

Jo had a green thumb and a love for gardening.  Anything she touched flourished and grew rapidly and beautifully.  She was proud of her yard, which resembled a park and was always envied by those who visited.
Due to the current health situation, a Private Family Service will be held.  Those wishing to make a donation to honour Joanne's memory may do so to the Canadian Cancer Society, 1910 McIntyre St, Regina, SK S4P 2R3.  Arrangements are entrusted to Moose Jaw Funeral Home, 268 Mulberry Lane.  James Murdock, Funeral Director 306-693-4550