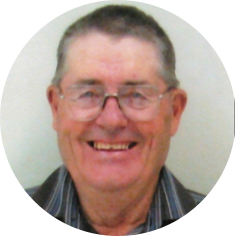 It is with sadden hearts that we announce the sudden passing of Donald Gordon Wilder on Sunday, December 27th, 2020 at the age of 84 years.  He was predeceased by his parents, Rachael and Gordon Wilder; and little sister.  Donald leaves behind his wife of 62 years, Betty; sons, Ron (Lynn) and Dave (Lana); daughter, Darlene (Brent); grandchildren: Mariah (Preston) and great-granddaughter Winnie, Devin, Connor, Ashley, Shelby (Brody) and Braydon (Becky); sister, Marion (Don) Williams; as well as a niece and many cousins.  
Donald, during his life, drove milk truck and school bus, all while working on the dairy farm.  He loved his baseball and played on the Baildon men's team, as well as slo-pitch with Newberry.  Donald worked many years of custom farming before slowing down to enjoy family, friends and volunteering.  He drove grader and was foreman for RM of Baildon.  He enjoyed the Timothy Eaton's Senior Center and was on the Board of Directors, as well as security for their many dances.  Donald also enjoyed his work with the Sukanen Ship Museum.  He especially loved watching his grandchildren playing sports inside or out.  
Donald was a man who could fix anything.  If you had a problem or project, he was the one to see and was always willing to help figure out how to do whatever needed to be done.  Even in later years, he loved the challenge.  Neighbours would come to see him to fix machinery or for a quick weld job.  He was a real "Jack of all Trades".  
Dad, you will be missed.  Until we meet again, enjoy your coffee.
A Private Family Graveside Service will be held at Sunset Cemetery.  In lieu of flowers, donations in Donald's name may be made to the Timothy Eaton's Center, 101-510 Main St N, Moose Jaw, SK S6H 3K3.  Arrangements are entrusted to Moose Jaw Funeral Home, 268 Mulberry Lane.  James Murdock, Funeral Director 306-693-4550