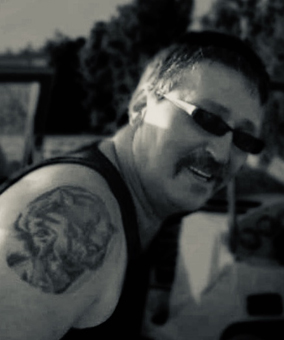 It is with great sorrow that we announce the peaceful passing of our dear father, Michael David White on Wednesday, January 19th, 2022 with his three children, Jennifer, Michelle and Jacob, by his side.  
Michael was born in London, Ontario on September 28th, 1958 to parents William White (predeceased) and Viola Harmer (predeceased).  He was also predeceased by his brothers Billy (Deanna) and Brian.  Michael will be dearly missed by his four granddaughters: Anna, Jordan, Bella and Rosalee; siblings: Marion Bell (Doug), Paul Gruber, Kathy Ross (Randy), Phillip White (Susan), and Steve White (Gwen); as well as many nieces and nephews.
In Michael's younger years, he owned a successful window cleaning company, cleaning high rise buildings.  He also owned a Carrier company.  He finished out his working career as a truck driver for the last 20 years, driving coast to coast.  Michael was a big outdoorsman, always out on the boat fishing, and spending his spare time camping or with family.  Most of all he was truly the funniest person in the room, with the biggest heart a man could have.
After working hard for so many years he gets to rest easy. Our Dad left a legacy that will not be forgotten.
I'll give you this one thought to keep.
I am still with you, I do not sleep.
I'm a thousand winds that blow,
I am the diamond glint on the snow,
I am the sunshine on blooming flowers,
I am the gentle autumn rain,
When you waken in the morning hush
I'm the sweet of lifting rush.
I am the soft stars that shine at night.
Do not think of me is gone.
I am still with you in each new dawn.
A Private Family Celebration of Michael's Life will be held at a later date.  Arrangements are entrusted to Moose Jaw Funeral Home, 268 Mulberry Lane.  Andrew Pratt Funeral Director 306-693-4550