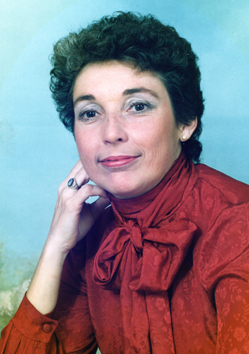 Marlene Isabelle Ethel White
January 26th, 1944 – March 18th, 2022
Marlene Isabelle Ethel White, aged 78 years of Moose Jaw, SK passed away on Friday, March 18th, 2022.  Marlene was born in Mortlach, SK to Gordon and Opal White.  Her love of animals started at a young age while growing up on the family farm.  She attended Chaplin School and finished grade 12 in Moose Jaw.  Marlene was well known as a waitress in Moose Jaw at the Heritage Inn Hotel for 55 years.  She regularly attended the United Church in Moose Jaw.
Marlene had a love for all animals.  Her passion for breeding show cats, her love for fish, as well as feeding squirrels and birds in her yard were just a few ways that demonstrated this love.  No critter was going hungry on her watch, and depending on the weather, they had a warm dry place to sleep.  She was an avid gardener who loved to display potted plants and share produce with neighbors.  Marlene enjoyed her Tim's coffee while sitting in her back yard visiting with friends and neighbors.
Marlene showed great strength and independence until her passing.  She passed away peacefully listening to music, with friends by her side, ready to be reunited with her family and pets in Heaven.
A Graveside Service will be held on Friday, April 22nd, 2022 at 1:30 p.m. in Rosedale Cemetery.  As an expression of sympathy, donations in Marlene's name may be made to The Moose Jaw Humane Society, Box 1658 Station Main, Moose Jaw, SK S6H 7K7.  Arrangements are entrusted to Moose Jaw Funeral Home, 268 Mulberry Lane.  Michelle Ellis, Funeral Director 306-693-4550