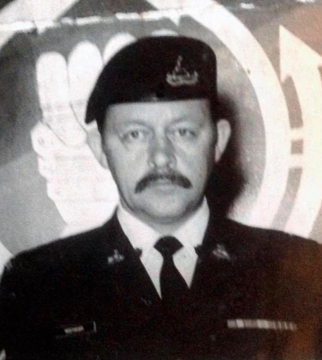 It is with great sadness that we announce the passing of William Dennis Westhaver aged 82 years, at his home in Moose Jaw, Saskatchewan on Friday, February 10th, 2023.  He was predeceased by his parents, Kathleen and George Westhaver; brothers: Russell, Bob, Jackie, Frankie, and Patric; and baby sister, June.
Wes dedicated 28.5 years of his life to the Canadian Armed Forces (Armoured Crop) and if he could, he would join up again in a heartbeat.  He also worked 20 years with the Commissioner Corp in downtown Moose Jaw.
Wes is survived by the love of his life, his wife of 54 years, Popi; their two sons, Augie (Michelle) and Robert; grandsons, Ryder Westhaver (Chey) and Hayden Westhaver (Kanisha); granddaughter, Zoe Westhaver; great-grandchildren: Dakota, Carter, and Ellie; and sisters: Margaret (Jim), Judy, and Rose.
Special thanks to all the EMS paramedics and police that did their best to bring him back, and to the coroner Shelly Nikolic for all her care, attention, and kind words.  Also special gratitude to Frank and Christel Carpenter, long-time friends, that stood by Popi until her boys arrived.
A service to honour Wes will be held at a later date.  Arrangements are entrusted to Moose Jaw Funeral Home, 268 Mulberry Lane.  Cara Ashworth – Intern Funeral Director 306-693-4550