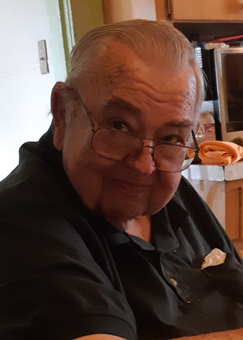 Leonard Myron Werdal, aged 81 years of Marquis, SK passed away on Wednesday, January 12th, 2022.  Len was born August 31st, 1940 in Rockglen, SK.
Len had many jobs over his lifetime.  When he first moved to Moose Jaw, he worked at Temple Gardens and the Robin Hood Flour Mill, then at Imperial Lumberyard and Imperial Oil for 26 years.  During this time he also farmed at Davidson, SK.  In 1987 he bought the Marquis Store and still owned it at his passing.  Len sold cars on the side so he could take his family on many wonderful vacations every year.  He also sold farm equipment for Shroeder's in Chamberlain, SK.
Len and Irene were married on June 8th, 1963 in Moose Jaw, SK and had two daughters, Sandra and Sharon.
He was predeceased by his wife of 57 years, Irene in 2020; parents, Lawrence (1992) and Gladys (1995); brother, Melvin (1998); and parents-in-law, Carl (1977) and Mary (1983) Arndt.  Len will be sadly missed by his children, Sandra (Gerald) and Sharon (Nath); grandchildren (his pride and joy), Tyler and Kaitlyn (Bradon); sisters-in-law, Eileen and Marleen (Russell) Dean; as well as beloved nieces and nephews.
In keeping with Len's wishes, a private family graveside service will be held at Rosedale Cemetery in Moose Jaw, SK.  In lieu of flowers, donations in Len's name may be made to The Moose Jaw Humane Society, Box 1658 Station Main, Moose Jaw, SK S6H 7K7.  Arrangements are entrusted to Moose Jaw Funeral Home, 268 Mulberry Lane.  Todd Sjoberg, Funeral Director 306-693-4550