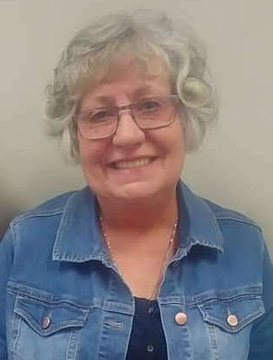 Laurianne Ione Weatherall
Laurianne Ione Weatherall, aged 66 years of Moose Jaw, SK, passed away on Saturday, November 26th, 2022.  Lauri worked in Social Work, a job she was very passionate about.  She loved flowers and gardening, fishing, and above all, her husband Jim and her family.  Lauri could always be found at her grandchildren's events, supporting and cheering them on.  She was a woman of great patience and always spoke a kind word.  
She was predeceased by her husband, Jim; parents, Jacob and Anne Ludwar; and in-laws, Bob and Stella Weatherall. Lauri will be lovingly remembered by her children, Greg (Tracy) and Keith (Shannon); and grandchildren: Jadon, Cole, Jordan, and Logan.  
A Come and Go Memorial Tea will be held on Sunday, December 18th, 2022 from 11:00 to 1:00 p.m. in the Harvey Room at Moose Jaw Funeral Home.  As an expression of sympathy, donations in Lauri's name may be made to Moose Jaw Diversified Services, 11 Wood Lily Dr, Moose Jaw, SK S6J 1H1 or The Moose Jaw Humane Society, Box 1658 Station Main, Moose Jaw, SK S6H 7K7.  Arrangements are entrusted to Moose Jaw Funeral Home, 268 Mulberry Lane.  Andrew Pratt Funeral Director 306-693-4550