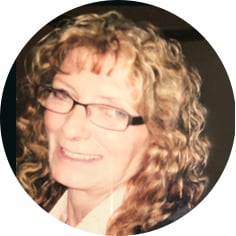 BRENDA JOYCE WARREN
August 3rd, 1952 – March 10th, 2019
Brenda Warren, aged 66 years of Moose Jaw, SK passed away peacefully, surrounded by family, on Sunday, March 10th, 2019.  Brenda was an amazing, incredible, caring and loving Wife, Mother, Nana and Great Nana and will be forever missed and loved by everyone.  She was predeceased by her parents, Ray and Eunice Weeres; brothers: Larry, Dennis and Dwayne; sisters: Kathy, Sharon and Judy; and granddaughters, Takisha and Meika.  Brenda is survived and will be forever missed by her husband of 48 years, Garry Warren; daughters: Chantelle Warren, Kim Lukan, Carol-Anne Dunlop, and Rhonda Chornenki; grandchildren: Teanna Benson, Troy Busse, Samantha Busse, Jordan Brown, Jack Lukan, Bradley Dunlop, Cody Dunlop, Brittnee-Anne Dunlop, Tyrone Perreault, Dezarae Perreault, and Delilah Chornenki; great-grandchildren: Silver Benson, Sloane Benson and Izabella Korbo; as well as her step-father, Carl Sommerville; brothers, Dale and Mikey; sisters: Carol, Darlene and Debbie; numerous nieces, nephews and friends; and the family pet, Jumper.  Brenda loved being outside in the summer and working in her yard. She loved taking care of her fur babies and spoiling them all. Family was very important to Brenda. She loved having family over for barbeques and enjoyed watching the kids play in the yard, or would join right in. She enjoyed watching her favorite TV shows with her hubby Garry, relaxing in the evening. Brenda held a special place in so many people's hearts and this will forever change us all.  A special thank you to Dr. Brown and all of the nurses and staff that directly helped make her stay as comfortable as possible. We are forever grateful. An extra special thank you to nurse Deb. In keeping with Brenda's wishes, a Private Family Service will be held.  As an expression of sympathy, donations in Brenda's name may be made to a Humane Society of your choice as animals have always carried a special place in her heart.
When tomorrow starts without me,
please try to understand,
That an angel came and called my name,
and took me by the hand;
The angel said my place was ready,
In Heaven far above,
And that I'd have to leave behind all those I dearly love.
But when I walked through Heaven's Gates,
I felt so much at home, for God looked down,
smiled at me, and told me "Welcome Home".
So when tomorrow starts without me,
Don't think we're far apart,
for every time you think of me,
I'm right there in your heart.
 Arrangements are entrusted to Moose Jaw Funeral Home, 268 Mulberry Lane.  Michelle Surtees Funeral Director 306-693-4550