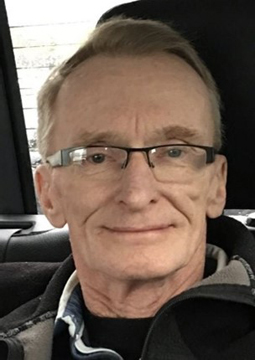 Lloyd Brian (Brian) Ward, aged 74, of Moose Jaw Saskatchewan, passed away May 22nd, 2023, surrounded by family. He is survived by his partner Bev McLean, his children Patrick (Jennipher) Ward, Martin (Brenda) Ward, and Stacey (Stanley) Stewart. He also leaves ten grandchildren and six great grandchildren. He was predeceased by his wife Donna (Liddle) Ward, his sister Marilyn Jalbert, his brother-in-law Maurice Jalbert and his parents Lloyd Ward and Martha (Carson) Ward.
Brian was born in Midale, Saskatchewan on June 5th, 1948. He grew up on the farm near Colgate. He was active in sports including baseball and curling and it was in the farm shop that he developed his love for all things mechanical, eventually building a working motorcycle from scrap metal at age 14. 
After graduation from the Colgate high school, Brian spent a year as a carpenter and then went on to attend Saskatchewan Technical Institute (STI) in Moose Jaw. Brian obtained his Journeyman Mechanic certification from STI in 1971. Brian's working life was spent as a mechanic at Maccam Motors and later for the City of Moose Jaw. Brian retired from the City of Moose Jaw in 2008.
Brian's priorities were family, the outdoors and anything mechanical. He coached baseball and spent time attending children's dance and sporting events during his children's formative years. He spent winter weekends ice fishing on Buffalo Pound Lake. He spent summers camping, boating, fishing for walleye and pulling children and grandchildren around the lake on skis and inflatables. 
Brian had a brilliant and inventive mind. He was a talented musician who could play guitar, saxophone, and harmonica by ear. He was a technophile and an early adopter of all the latest technologies including CB radio, the latest stereo and TV equipment, and he was the first grandpa with an iPhone and an Instagram account. 
Upon retirement, Brian and Donna started motorcycle touring, driving across Western Canada and through the US as far as Texas. Brian also built and flew remote control airplanes. He built a dozen RC airplanes from scratch. 
When Brian's wife Donna became ill in 2016, while Brian was becoming ill himself, he demonstrated his fierce commitment and loyalty to Donna as he spent two years by her bedside, ensuring that she received the best possible care. 
Brian will be remembered for his dedication to his family, for his wicked sense of humour, his creative and adventurous spirit and for his ability to invent, build or repair anything. 
A Celebration of Lloyd's Life with food and beverages will be held on Saturday, August 12th, 2023, starting at 3 p.m. at 97 Edelweiss Cres., Moose Jaw, Sk.  In lieu of flowers, donations in Brian's name may be made to the Canadian Cancer society 1910 McIntyre St. Regina, Sk S4P 2R3.
Arrangements are entrusted to Moose Jaw Funeral Home, 268 Mulberry Lane. Andrew Pratt Funeral Director 306-693-4550.