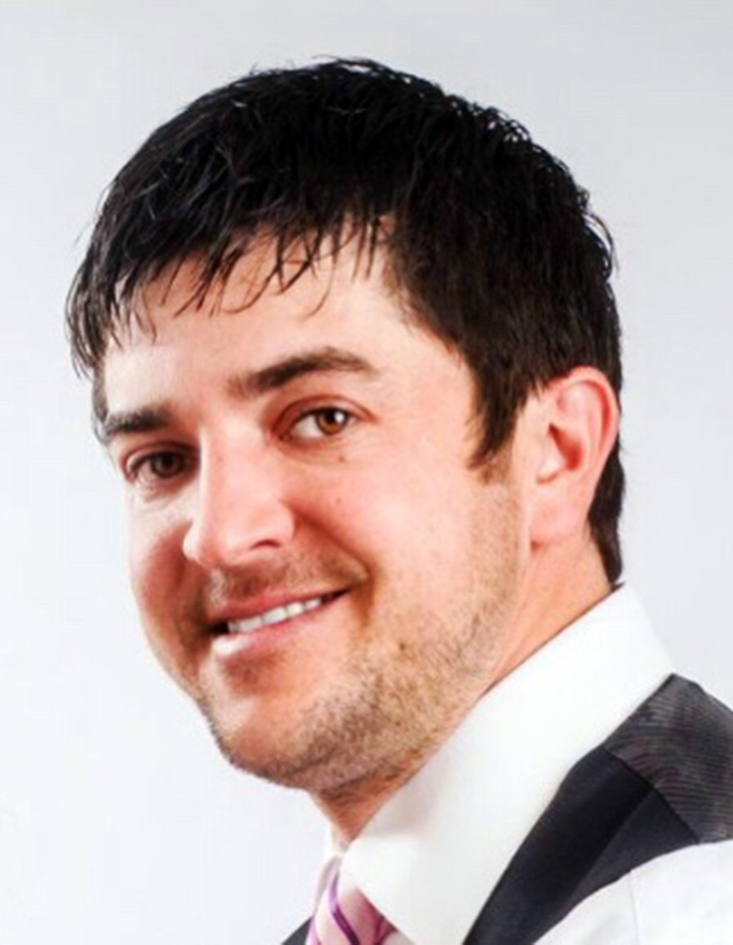 November 4th, 1988 – July 8th, 2021
It is with a feeling of tremendous loss that the family of Cody Ray Ward announce his passing in Estevan, SK on Thursday, July 8th, 2021.
Cody was born in Moose Jaw, SK and attended school there, but grew up at 'the lake' in the Resort Village of Sun Valley, Buffalo Pound Lake.  He was the youngest of the three Ward brothers and together with the other lake kids he enjoyed spending time making forts in the hills, boating, tubing, swimming, knee boarding, quadding, snowmobiling and skiing at White Track.  Cody loved animals and his special dog growing up, Sega, who would often be by his side.
Cody was always a quick learner and was blessed with an incredible intelligence.  He also possessed an entrepreneurial spirit and owned his first business at the age of 14, The Bargain Shopper, a publication printed and distributed throughout Moose Jaw and surrounding area.
After high school Cody made the move to Estevan where he began work in the Oil and Gas Industry.  Specifically he worked for Hank's Maintenance and became the youngest foreman in the company.  His entrepreneurial spirit was strong and after a number of years at Hank's he took the leap of faith to venture out on his own to create his second company, Cobra Oilfield Services Ltd.  
Cody was not afraid to take on big projects and could tinker with and fix just about anything.  He was also working on a number of inventions for which he had taken the time to research and develop prototypes.  His knowledge of subjects was vast and varied.
On many occasions Cody made the time to visit his extended family in Ontario and to venture out to see different parts of the world.  He made many friends and was always willing to help or lend a hand in any way he could.  His quick wit and unique sense of humour will be remembered and missed.
It was in Estevan that he and Brandi welcomed into their lives their beautiful little daughter, Aria, in November 2019.  Aria was the light of his life.
He was predeceased by his grandparents: Ray and Irene Ward before his birth, and Victor and Marion Cole, whom he had an extremely close and special bond with.  Cody will be forever loved and missed by Brandi Beaton and their daughter, Aria Ward.  He will also be lovingly remembered by his parents, Mike and Chris Ward; brothers, Matthew Ward (Kendra Elliott), Marshal Ward (Amanda Harrower) and their children Kolby, Khloe and Kacey.  He is also survived by Brandi's parents, Brian and Debbie Beaton; Grandma Janet; Brandi's sister, Kiesha Beaton (Mitch Bay) and their children Kiana and Kalen; as well as numerous aunts, uncles and cousins.
A Celebration of Cody's Life will be held on Friday, July 16th, 2021 at 2:00 p.m. in the Hillcrest Apostolic Church, 1550 Main St N, Moose Jaw, SK.  For those unable to attend, you are invited to watch the live service virtually by going to https://www.youtube.com/watch?v=HeaPRgnSOLE.  Pastor Kurt Buchanan will officiate and a private family interment will take place at Rosedale Cemetery.  As an expression of sympathy, anyone so wishing may make a donation in Cody's memory for Aria – we know that he would love for you to do so.  A GoFundMe account has been set up on Aria's behalf for a Trust Fund at https://www.gofundme.com/f/aria-wards-trust-fund?utm_source=customer&utm_medium=copy_link&utm_campaign=p_cf+share-flow-1.  
Arrangements are entrusted to Moose Jaw Funeral Home, 268 Mulberry Lane.  Michelle Ellis, Funeral Director 306-693-4550