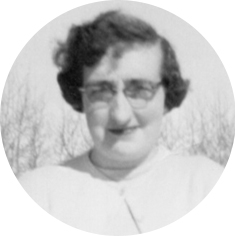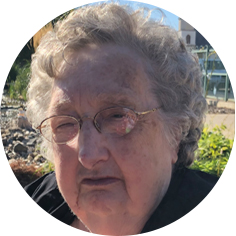 With heavy hearts we announce the passing of Eilleen Olivia Vanjoff (née: Weber), aged 84 years of Moose Jaw, SK on Sunday, October 11th, 2020.  
Eilleen was born on September 10th, 1936, the eighth child of Lawrence and Appollonia in Marysberg, SK.  She married Bill Vanjoff on January 29th, 1959 and started their family, living in several places in Saskatchewan, finally settling in Moose Jaw.  Eileen was a very loving mother, wife, grandmother and great-grandmother.  She really enjoyed going on road trips, camping, gardening, and most of all had a love of cats!!
She was predeceased by her parents, Lawrence and Appollonia Weber; sisters: Bertha (Joe) Kuevers, Isabel (Frank) Saccucci, Lillian (Matt) Wiegketner, Adela (Ken Portman, Fred) Armbruster, and Bernice (Leonard) Saretsky; brothers: Leo Weber, Fred (Anne) Weber and Ralph Weber; and husband, Bill Vanjoff.  Eilleen leaves to mourn, her children: Judy (Mark) George, Elaine (Joe) Kuntz, Valerie (Larry) Munroe, Howard (Lorraine) Vanjoff, and Brian (Karen) Vanjoff; grandchildren: Sarah (Adam) Turpin, Ted (Ashley) George, Justin (Lisa) Sedman, Wayne Sedman, Doug (Jenelle) Munroe, Travis (Alysha) Munroe, Trevor Munroe, Kimberly (Joe) Walter, Victoria, Kaden, Lucas and Noah; great-grandchildren: Kanisha, Bella, Nixon, Leigh, Drea, Liam and Brynn; brother, Joe (Erma) of Humboldt, SK; sisters-in-law, Mae Weber of Leduc, AB and Olga Weber of Humboldt, SK.  Thank you to the caring staff at Providence Place St. Vincent Wing.  
Due to the current health situation, a Private Family Service will be held.  Arrangements are entrusted to Moose Jaw Funeral Home, 268 Mulberry Lane.  Michelle Ellis, Funeral Director 306-693-4550