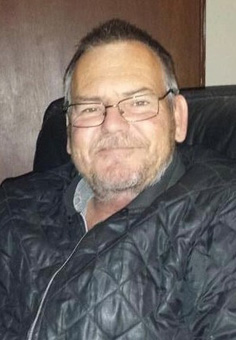 It is with great sadness that we announce the unexpected passing of our beloved father and grandfather, Bryon Robert Tyers on Saturday, April 10th, 2021 at the age of 62 years.  There are no words to express the impact his loss has left.
Bryon married his high school sweetheart Elaine on June 24th, 1978 in Moose Jaw, SK and together they raised three beautiful daughters.  He had deep roots in the community, spending most of his life working alongside his father at Joe's Locksmith, and later with his daughter Christine as owner/operator of the Snow Hut.
He was predeceased by his father, Edward Joseph Tyers; and granddaughter, Hannah Elaine Tyers.  Bryon is survived by his beloved mother, Margaret Tyers; siblings: Linda, Kathy, and Richard; his wife of 42 years, Elaine Tyers; daughters: Shannon Tyers, Christine Trzaskowski (Jason), and Ashley Tyers; grandchildren: Cameron and Mayson Deeks (Shannon), Sophie Trzaskowski (Christine), and Ryland and Karsen Tyers (Ashley); as well as numerous extended family members.
Our father was a dedicated family man who put every single person before himself, every single day.  He enjoyed spending time with his children and grandchildren, helping everybody with anything and everything they needed.  He will be sadly and truly missed.
A Private Family Service will be held at a later date.  Arrangements are entrusted to Moose Jaw Funeral Home, 268 Mulberry Lane.  Michelle Ellis, Funeral Director 306-693-4550.