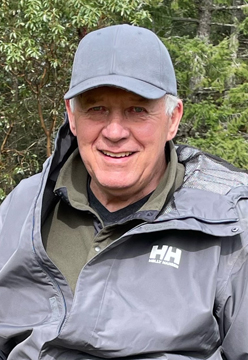 Feb 7th, 1955 – Nov 13th, 2022
On Sunday, November 13th, 2022, J.C. Tremblay, husband to Roxane Tremblay, of Moose Jaw, SK passed away at the age of 67 years, surrounded by his family.
He was predeceased by his parents, Joseph and Claire Tremblay; and father and mother-in-law, Art and Shirley Arnold.  J.C. is survived by his wife of 46 years, Roxane Tremblay; daughter, Farrah Wilson (Dean); son, Brent Tremblay (Jolyn); grandchildren: Benton and McKenna Wilson, and Slade and Kipton Tremblay.
The Funeral Service will be held on Thursday, November 17th, 2022 at 2:00 p.m. in the Hillcrest Apostolic Church, 1550 Main St N, Moose Jaw, SK.  Pastor Kurt Buchanan will officiate and interment will take place in Courval Cemetery.
Arrangements are entrusted to Moose Jaw Funeral Home, 268 Mulberry Lane.  Andrew Pratt Funeral Director 306-693-4550