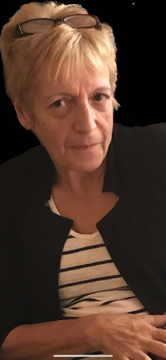 It is with great sorrow that the family of Donna Lynn Tindall announces her passing on Sunday, September 17th, 2023.  She was born to Elsie and Joseph Pequin on July 8th, 1951.  Donna will be lovingly remembered by her daughters: Vicki (Darrell) Bedard and Chris Spuzak; brothers, Donny (Flo) Pequin and Gary (Francine) Pequin; sisters, Laurie Acott and Judy (Ed) Daschuk; as well as numerous relatives and friends.  Donna was a caring mother, grandmother, great-grandmother, sister, aunt, and friend.  She left this world after a long battle with multiple illnesses at the age of seventy-two, predeceased by parents and her youngest sister, Cheryl Riendeau.
Over the years Donna enjoyed joining her family for Christmas celebrations, especially the ones that took place when her mother was still alive.  She appreciated the chance to visit with her nephew Randy and his wife Anel at their home in Winnipeg, MB.  So much so that she borrowed a camera just so she could be sure to capture the memories of this cherished trip.  Donna always appreciated the phone calls, letters, cards, and visits she received during her life.  They were a tremendous source of joy, peace, and comfort.  She was close with her mom's friend Anne, and always appreciated the photos and visits with her over the years.  She was immensely proud of her family and felt blessed that her oldest daughter's children visited her and shared stories of their successful careers in the Canadian Armed Forces.  Donna's regular routine included enjoying morning coffee or tea on the weekends with her two daughters who reside in Moose Jaw.  
Donna will be tremendously missed by the surviving members of her family.  She loved her family, cherished her friends, along with fellow tenants of Heritage Place – who loved to build jigsaw puzzles in the common room with her.  Donna's gentle spirit, fierce love, and tender concern for those around her will be missed dearly.
Following a private family graveside interment, you are invited to share in this day by joining the family for a Celebration of Donna's Life at the Fraternal Order of Eagles, 561 Home St W, Moose Jaw, SK on Thursday, September 28th, 2023 at 1:00 p.m.  Those who wish to share reminisces about Donna and her life are welcome to attend.
The family wishes to express their deepest thanks for the many expressions of kindness.  A special thanks to the staff of Heritage Place and the Dr. F.H. Wigmore Regional Hospital for the care and support they provided to Donna over the years.
Arrangements are entrusted to Moose Jaw Funeral Home, 268 Mulberry Lane.  Michelle Ellis, Funeral Director 306-693-4550