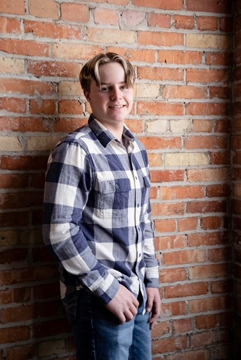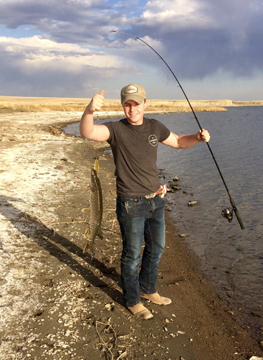 It is with unbearable sadness and grief that the Wilk family announces the passing of Jake Timothy Wilk, aged 16 years of Moose Jaw, SK on Saturday, October 15th, 2022.  Jake is the cherished oldest son of Tim and Amber Wilk, twin brother to Lila, and big brother to Ryder.  Jake was born in Regina, SK on September 30th, 2006 and has resided in Moose Jaw his entire life.
From an early age, Jaker loved mischief and adventure.  As a child, Jake could be found playing in the dirt with Lila and "fixing" things with his tools.  Jake loved playing sports and was active in Moose Jaw Youth Flag Football, Volleyball, Basketball, and school Flag Football.  In 2020, Jake was awarded Athlete of the Year at St. Mary School.
Jaker loved his family.  He was the best son, brother, grandson, nephew and cousin.  He always put others first, even when the focus should have been on him.  With his love of carpentry and construction, he enjoyed working with Poppa Buck and Al on the weekends or keeping busy with projects at Uncle Kim and Maggie's farm.
Jake also loved his friends, not his curfew, and enjoyed his short life to the fullest.  When well, Jake could be found biking around with his friends, hanging out with Evan and Gracen, and having fires and fishing with Liam.  When not with friends, Jake was always working on his truck and he took great pride in the work he did on it.  Jake had a love of all cars and trucks, and spent many weekends with Poppa Wally and Grandma Wanda at car shows.
Jake had a love for the outdoors, with fishing being a top priority.  A day well spent on Poppa Buck's boat was good for the soul.
Jake had the fiercest spirit.  During his 6 year battle with Ewing's Sarcoma, Jake was the bravest warrior that we have ever seen.  His humour, love, compassion and kindness will be forever missed and our memories with him forever cherished.
A Private Memorial Service will be held to honour Jake.  In lieu of flowers, donations in Jake's name may be made to Make a Wish Saskatchewan, 3602 Millar Ave, Saskatoon, SK S7P 0B1.  Arrangements are entrusted to Moose Jaw Funeral Home, 268 Mulberry Lane.  Michelle Ellis Funeral Director 306-693-4550