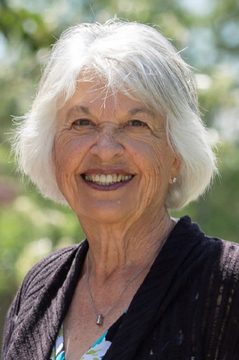 In Loving Memory of Phyllis Joan Thul (née: Knapik)
Phyllis Joan Thul, born April 14th, 1948 in Saskatoon, SK was raised in Broderick, SK and passed away as she lived, with grace and beauty, on Monday, October 24th, 2022 with her family by her side.
Phyllis was an outstanding mother, grandmother, sister, aunt, friend, neighbour, and teammate, and she was dearly loved by all.  Phyllis was an avid athlete, frequently playing softball, pickleball, golfing, curling, and skiing with her friends and family.  She also enjoyed fishing with her husband Tom and the rest of the family.  You could always find Phyllis in her huge beautiful garden, tending to veggies and flowers.  She will fondly be remembered for her delicious cooking and baking, especially perogy dinners.  Phyllis also loved to travel to the beach and was up for any adventure that came her way.
She was predeceased by her husband, Tom Thul; father and mother, Mike and Bernice Knapik; father-in-law and mother-in-law, Jack and Olive Thul; brother, Gerald; sister, Barbara; and brother-in-law, Bill.
Phyllis will be lovingly remembered by her surviving family: Lana (Kellie) Knoll, Hawa, Talulah, Rasa and Solomon; Pamela Thul, Olivia and Aliyah; Tracey (Shawn) Crockford, Tristen, Keana and Talen; Gregory Thul (Kristy Straub), Madison, Saige, Noah and Scout; and Jeffrey (Angela) Thul, Owen and Lincoln.  She is survived by her siblings: Carole, Trudy and Larry; her in-laws: Dorothy, Linda, Barb, Brenda, Helen, Donna, Grant, Jackie and Rhonda and their spouses; as well as numerous nieces and nephews.  
In keeping with Phyllis' wishes, a Private Family Service will be held.  In lieu of flowers, donations in Phyllis' memory may be made to Heartland Hospice Moose Jaw, Box 334, Moose Jaw, SK S6H 4N9 or Memorial Field c/o City of Moose Jaw, 228 Main St N, Moose Jaw, SK S6H 3J8.  Arrangements are entrusted to Moose Jaw Funeral Home, 268 Mulberry Lane.  Cara Ashworth – Intern Funeral Director 306-693-4550