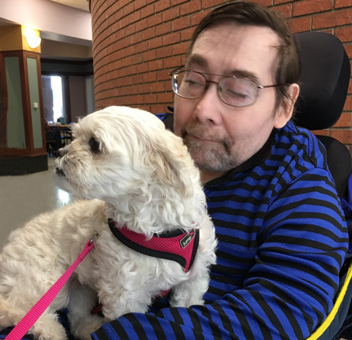 Rodney John Thiessen, aged 62 years of Moose Jaw, SK passed away on Wednesday, October 20th, 2021.  Rodney was born in Moose Jaw and graduated from A.E. Peacock Collegiate.  He was an avid collector of comic books, and never missed an episode of Star Trek and later, Star Wars.  He loved dogs and his family, being teased and teasing in return.  Rodney's father was his rock.
He was predeceased by his father, John; niece, Amanda; nephew, Christopher; and great-niece, Sage.  Rodney will be lovingly remembered by his parents, Sharon (Jack) Baron; sister, Rhonda (Ron) Kruse; nephew, Brandon; and nieces: Alicia, Karen and Victoria.  
A Private Family Graveside Service will be held at Sunset Cemetery.  Flowers are gratefully declined.  As an expression of sympathy, donations in Rodney's name may be made to the Shriners Hospital for Sick Children c/o Moose Jaw Shrine Club, 1767 Main St N, Moose Jaw, SK S6J 1L6. 
 "Live Long & Prosper"
Arrangements are entrusted to Moose Jaw Funeral Home, 268 Mulberry Lane.  Todd Sjoberg, Funeral Director 306-693-4550