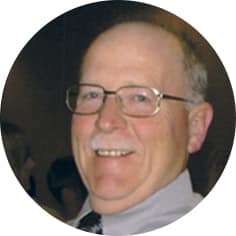 July 8th, 1958 – June 10th, 2009
As a result of a massive heart attack, Kirby passed away suddenly at the age of 50 years. He struggled for many years battling heart disease, surviving a quadruple bypass in 2001. Kirby was predeceased by his parents Gord and Elma Styles. He leaves to mourn his wife of 24 years Cheryl; their sons Tyler, Jordan and Christopher; daughter SaraJane; his brother Gaylord (Teresa) and their sons Garrett (Karen and Ezekiel) and Kirk (Chandra); his sister Tracey (Dennis) Zwozdesky and their children Dylan, Faith and Shae; in-laws Elwood and Chleras Anderson, Jane (Barry) of Duncan, B.C., Cindy (Graham) and Brauck and Ethan of Moose Jaw, Trent (Suzy), Spencer and Dexter of Townsland, Australia, Kevin (Joanne), Ryan, Owen and Brett of Comox, B.C., Derrick of Airdrie, AB and Kimberly of Calgary, AB; as well as numerous good friends, customers and extended family. He started working with his Dad at Gord's Super Shell as a teenager and eventually took his training and achieved his Journeyman's status as a Motor Vehicle Mechanic. He took over the family business after his father's passing, now known as Styles Service Center and continued to operate it until his passing. He worked very hard to provide for his family, despite his many health problems and spent way too many hours at the "shop". In fact, when Kirby was caught away from work in street clothes, people would often comment that they had never seen him with clothes on before, which Kirby found amusing. Kirby enjoyed many hobbies over the years such as waterskiing at the lake, building and flying radio-controlled airplanes, riding motorcycles, bungee jumping, parachuting, building his own dune buggy and renovating their family homes. Any job he did, he did meticulously well, and had a lot of pride in his accomplishments. He loved being a husband and father and was very proud of his family, which you could hear in his voice when he spoke of them. He taught his children well, as you can see in their interests, work ethics and ideals. Kirby lived on his own terms and always had a story or a joke to tell. He was well known with the "coffee crowd" and had many, many, many friends who will miss his quick wit and teasing. Kirby was not afraid to live life to the fullest, because he was not afraid of dying. He is with his angels now, his work here is done. Remember him with a smile, he wasn't big on tears. We love you forever and always … Cheryl and the kids. The Funeral Service will be held on Saturday, June 13th, 2009 at 2:00 p.m. in Minto United Church. Rev. John Carley will officiate and burial will take place at Rosedale Cemetery.
Flowers are gratefully declined. For those so wishing memorial donations in Kirby's name may be made to the Heart & Stroke Foundation of Sask., 279 3rd Ave. N., Saskatoon, Sk., S7K 2H8.