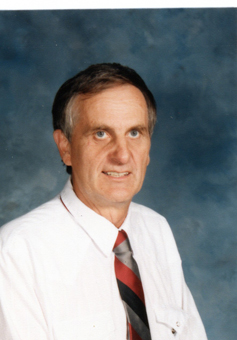 On Monday, October 11, 2021, Ralph Sturgeon, retired teacher and farmer and longtime resident of Moose Jaw, Saskatchewan, passed away peacefully at Providence Place at the age of 80.  
Ralph was born at LaFleche, Saskatchewan on November 8, 1940, and is survived by his faithful wife Paulette Sturgeon, his three children, sixteen grandchildren, and one great grandchild.
Ralph had a fulfilling career as a teacher and upon retirement his heart brought him back to his childhood dream of being a farmer.  He was a carpenter, pilot, mechanic, electrician, builder, plumber, coach, and welder – talents that he would share with everyone and anyone that needed help.  His energetic outgoing personality enabled him to connect with many people and serve his community.
Ralph will be remembered for his unwavering faith, joyful demeanour, his odd humour, and his laugh. He will be truly missed. 
A Private Funeral Mass for the family will be held. Arrangements are entrusted to Moose Jaw Funeral Home, 268 Mulberry Lane.  Andrew Pratt Funeral Director 306-693-4550