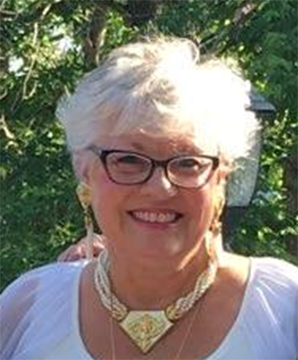 Anita Cool Strickland passed away peacefully on Saturday, March 25th, 2023 at age 69 years, surrounded by her loving husband Tom and children Tara and Adam, after a brave and courageous battle with leukemia.  In addition to her husband and two kids, Anita is survived by her brothers, Don (Gloria) and Louis (Margaret) Cool; brother-in-law, Terry Fisher; as well as their extended families; various aunts and uncles, as well as many in-laws from Tom's side.  She was predeceased by her father, Gerard Cool; mother, Adeline (née: Koza); and sister, Marlene Fisher.
Anita was born in Imperial, SK in 1953 to Adeline and Gerard Cool.  She lived in Simpson, SK until 1964 when the family moved to a farm near Davidson, SK.  She graduated from high school in Davidson and continued her education at STI (now Saskatchewan Polytechnic) in Moose Jaw.  Anita had a successful career as a Co-op Education Coordinator at SIAST from 1987 until she retired in 2018.  She was very proud of the strong work ethic she developed from growing up on the farm.  The prairies and farm life always held a special place in her heart.
Anyone who had the pleasure of knowing Anita, knew that she was a kind, thoughtful and loyal friend who found great joy in bringing happiness to others.  She was always up for fun and never said no to a new adventure.  Anita enjoyed all things plants and spent many hours in her backyard tending to bird houses and feeders.  She brought a sparkle to the lives of all who knew her, and she will be greatly missed by many.
Throughout her life, Anita had a close walk with the Lord and found great strength and comfort in her faith.
Anita wanted to give a special thank you to the staff on 3B at the Pasqua Hospital, and the staff at the Allan Blair Cancer Centre in Regina, SK, as well as all caregivers at the Dr. F.H. Wigmore Regional Hospital in Moose Jaw.
The Funeral Service will be held on Friday, April 28th, 2023 at 1:00 p.m. in Moose Jaw Funeral Home with Celebrant Dave Foley officiating.  Those not able to attend may view the service virtually by going to www.moosejawfuneralhome.com/webcast/.  In lieu of flowers, Anita wished for those who remember her to consider a donation to the Canadian Cancer Society, 1910 McIntyre St, Regina, SK S4P 2R3 or The Moose Jaw Humane Society, Box 1658 Station Main, Moose Jaw, SK S6H 7K7.  Arrangements are entrusted to Moose Jaw Funeral Home, 268 Mulberry Lane.  Cara Ashworth – Intern Funeral Director 306-693-4550