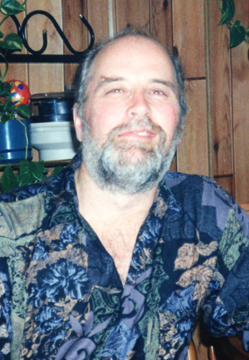 With heavy hearts the family of Barry Reginald Stirton announces his passing on Sunday, June 4th, 2023.  He was predeceased by his wife, Dorothy; parents, Jim and Irene Stirton; brother, Brian; and stepson, Rick.  Barry is survived by his stepchildren: Michele (Darryl), Joanne, and Dale; brother, Scott (Anita); sister-in-law, Elaine; several grandchildren and great-grandchildren; aunts, Shirley and Agnes; as well as five nieces and many cousins.
Barry was born in Moose Jaw, SK on August 27th, 1952.  His early years began in the Petrolia district and in 1958, the family moved into Moose Jaw.  Barry lived in Moose Jaw until he graduated and move to Winnipeg, MB.  He worked many jobs before joining AgPro-Viterra in 1984, where he worked until his retirement in 2015.  
It was in Winnipeg where Barry met Dorothy and they were married in 1979.  In 1982 they decided to relocate back to Moose Jaw and lived on their acreage just outside of town.  
Barry filled his retirement days enjoying a cold can (or 2) of coke, doing endless yard work, watching sports, or mastering his delicious curry recipe.  He also loved music and enjoyed playing his guitar.
Barry, also known as Bampi and Grandmaster B, will be greatly missed by everyone who knew him.  Thank you to the nurses and staff of Unit 5A and SCIU at the Regina General Hospital.
A Celebration of Barry's Life will be held on Monday, June 12th, 2023 at 11:00 a.m. in Moose Jaw Funeral Home.  Pastor Marvin Seaborg will officiate and interment will take place in Sunset Cemetery.  Those not able to attend may view the service virtually by going to www.moosejawfuneralhome.com/webcast/.  As an expression of sympathy, donations in Barry's name may be to The Moose Jaw Humane Society, Box 1658 Station Main, Moose Jaw, SK S6H 7K7.  Arrangements are entrusted to Moose Jaw Funeral Home, 268 Mulberry Lane.  Gary McDowell, Funeral Director 306-693-4550