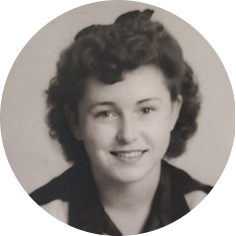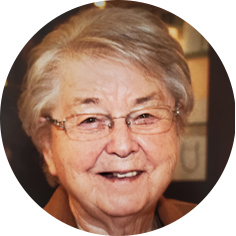 Velma Isabel Starrak, aged 97 years of Moose Jaw, SK passed away Monday, December 21st, 2020.  She was predeceased by her husband, Edward Scott Starrak; parents, Claude and Edith Smith; sister, Mildred and brother-in-law, Bob Binner; and brother, Jim Smith.  Velma is survived by her brother, Everett (Darleen); daughter, Wendy Vincent (Harry and their two children Scott and Erin and five grandchildren); and son, Greg (Carol and their two children Scott and Kelly). 
Vel was raised on the family farm in Stoney Beach, SK, growing up through the depression.  She rode her pony to school, beginning what was a lifelong passion for horses.  She was a terrific athlete, playing for the Moose Jaw Royals through the 1940's with several championships and tours through Chicago and Detroit.  She was a pioneer of women's hockey, including a western Canadian Championship, and represented Saskatchewan at the1963 Dominion Curling Championship in New Brunswick.
Vel married Scott Starrak in 1951 and worked with him in his veterinary profession and their Standardbred horse racing and breeding operation until his death in 1984.  She remained on the family farm for 20 years taking care of her beloved horses and dogs, plus the many other animals she came home from the auction with.  Vel donated much of her time to the Moose Jaw Humane Society, further demonstrating her love of animals. 
Velma was a marvelous mother and a terrific friend to many people and will be greatly missed.  A Celebration of Life followed by interment beside her husband Scott is planned for the summer, specific date to be determined.  In lieu of flowers, donations in memory of Velma may be made to the The Moose Jaw Humane Society, Box 1658 Station Main, Moose Jaw, SK S6H 7K7 or a charity of one's choice.  Arrangements are entrusted to Moose Jaw Funeral Home, 268 Mulberry Lane.  Todd Sjoberg, Funeral Director 306-693-4550