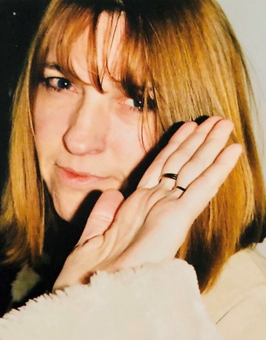 Kathryn Stan-Ross, aged sixty-nine years, passed away peacefully on the morning of Wednesday, February 17th, 2021 after a long and courageous journey with cancer, surrounded by her family at home in Moose Jaw, Saskatchewan.
Kathryn (Kath) was an intelligent, beautiful, elegant, and graceful woman.  She was a devoted wife, amazing mother, doting grandmother, conscientious mother-in-law, thoughtful godmother, loving aunt, supportive sister, inspiring teacher, and loyal friend.  She put her whole heart and soul into her family.  The door to her home was always open.  She was a true matriarch — the boss — the glue. 
Kathryn Paula Stan-Ross was born at Union Hospital in Foam Lake, Saskatchewan on June 2nd, 1951.  She was the eldest sister to three brothers and was raised by her hard-working parents, Paul and Mary (née: Swatko) Stan.
Kath grew up on the farm near the banks of Milligan Creek just outside Foam Lake, Saskatchewan.  Her father farmed and her mother worked for the Jubilee Nursing Home.  As the older sibling to three younger brothers – Tom, Gene, and Mike – Kath was routinely left with babysitting her little brothers (whom she cherished).  Their antics led her to tell many stories that could warm hearts and scare souls.
Her infectious giggle, carefree spirit, and fear of missing out on the fun led her to many adventures with her cousins and brothers.  Summers were spent at Fishing Lake, chasing the sun on their bicycles.  Most days were spent on the farm, sometimes with chickens and turkeys, where she developed her deep dislike and fear of birds.  During the winter, Kath and her brothers would chase muskrats under the ice while skating on the river.  After graduating high school, Kath attended the University of Saskatchewan in Saskatoon, earning a Bachelor of Arts in 1972, with a psychology major and a sociology minor, and a Bachelor of Education in 1974.
In December of 1974, Kath met William Douglas Andrew Ross (Bill) at his sister Marianne's birthday party.  After two weeks of dating, the two lovebirds became engaged on December 17th, 1974, at the local centre for romance — The Wynyard Bar.  William and Kathryn were married at Holy Eucharist Ukrainian Catholic Church in Foam Lake, Saskatchewan on June 28th, 1975.  Kath was instantly welcomed into the Ross Clan with open arms. 
Kath and Bill settled in Moose Jaw when Kath accepted a full-time position at Sacred Heart Elementary School, and Bill received a contract to teach at Vanier Collegiate.  For many years, Kath juggled raising a big family with part-time teaching positions.  She and Bill also worked together for many years at The Queensbury Downs Racetrack as officers for the Federal Government.  She was loved and respected by her colleagues and nurtured many work relationships into long-lasting friendships.
In 1976, they started their family with the birth of their son Paul (Danielle), then Roberta (Dylan), Barrett (Amber), Tyler (Nicole), and Kalen (Tori).  She instilled in her children a love for family, animals, food, art and music, and countless other joys.  She tirelessly supported her children's endeavours.  Without fail, she and Bill would attend visual arts and music shows, sports events, and any social gathering – big or small.  She would often show up for a surprise visit and never came empty handed.  Like a conscientious mother, she would offer her poignant wisdom to those near her.  Many cousins and friends of her children considered Kathryn a second mother.  
In 2002, Kath and Bill welcomed their first grandchild, Hannah, followed by Nolan, twins Lillian and Andrew, Evangeline, and Isaac.  As with her own children, Kathryn was a passionately protective, caring, and nurturing force in her grandchildren's lives.  Even when she was ill, she would show up to entertain, teach, love, and care for them. 
Kath was an artist in so many ways: a talented seamstress, knitter and crotchetier, closet singer, green-thumbed gardener, on-trend fashionista, voracious reader, and brilliant chef.  Oh God, could she cook!  Every Christmas, she did her Ukrainian heritage proud by providing her family with twelve meatless dishes.  Whenever there was an event, she provided an abundance of delicious food.  Her abilities in the kitchen were unmatched, and her friends and family aspire to live up to her culinary standards. 
Kath was a lover of travel and music.  She toured many parts of Canada, Africa, United States, United Kingdom, and Europe.  She loved to see new places, try new things, and taste new food.  Kath and Bill also loved concerts together, her favourites being John Prine, Leonard Cohen, Sharon Jones, Fleetwood Mac, the Bee Gees (twice), and Depeche Mode.  Kath and Bill would do their best to include everyone in events they attended, and she leaves us eternally grateful for her tireless inclusion.
Kathryn's unwavering ability to love is her eternal legacy. She will be fondly remembered and deeply missed by her husband, family, children, grandchildren, friends, and colleagues.  She leaves a lasting memory of perseverance, wisdom, bravery, strength, conscientiousness, creativity, thoughtfulness, loyalty, humility, kindness, and love – true, unconditional love.  Words really cannot capture the effect she had on everyone she met.  May Kathryn rest in peace in the loving arms of God, reunited with her parents – whom she missed so much.  Her fierce, loving, and supportive spirit has left an indelible mark on all those who knew and loved her.
We love you, Kathryn.
Service and Celebration details to come in the near future.
Please read and share a memory of Kathryn online here:
https://memorykpr.com/kpr/0d259a58-e318-46c6-bd9f-51277963916b/story-contribute
In lieu of flowers please consider donating in honour of one of Kathryn's love languages: food, and donate to Hunger in Moose Jaw at https://hungerinmoosejaw.org/.  This charity provides nutritional programs for children and families in need.
Arrangements are entrusted to Moose Jaw Funeral Home, 268 Mulberry Lane.  Michelle Ellis, Funeral Director 306-693-4550