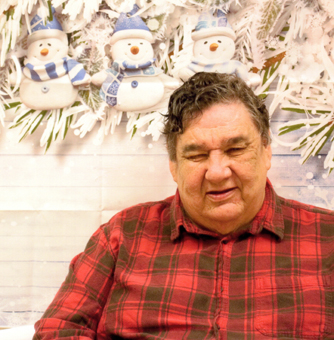 Larry Joseph Paul St. Pierre
Larry Joseph Paul St. Pierre, aged 68 years of Moose Jaw, SK passed away on Sunday, December 19th, 2021.  Larry was born at Crescent Lake, SK on March 28th, 1953.  He moved to Yorkton, SK and then to Moose Jaw in 1969.  Larry received his education at Central Collegiate High School and later graduated from SIAST as a cook.  He worked at Valley View Center for a while.  Larry travelled and lived in different locations before moving back to Moose Jaw.  He loved sports, especially the NFL, playing the guitar and drums, but above all he loved his family.  
He was predeceased by his daughter, Sarah; mother, Laura Kerr; grandparents, Alex and Mary St. Pierre; nephew, Christopher St. Pierre; sister, Deborah Spreacker; brothers, Alex Spreacker and Dennis Spreacker; as well as many other family members and friends.  Larry will be lovingly remembered by his sons, Steven and Thomas St. Pierre and their mother, Linda Cooney; brothers, Garnet (Chris) St. Pierre and Marvin Spreacker; sisters, Daisy (Randy) Noseworthy and Brenda Spreacker; godchild, Marlene Ward (St. Pierre); as well as numerous nieces, nephews, family and friends.
The Funeral Service will be held on Thursday, December 30th, 2021 at 1:00 p.m. in St. Joseph's Roman Catholic Church, 1064 3rd Ave NW, Moose Jaw, SK. Deacon Lamont Dyck will officiate and interment will take place in Rosedale Cemetery.  As an expression of sympathy, donations in Larry's name may be made to Riverside Mission, 40 Manitoba St E, Moose Jaw, SK S6H 0A2.  Arrangements are entrusted to Moose Jaw Funeral Home, 268 Mulberry Lane.  Todd Sjoberg, Funeral Director 306-693-4550