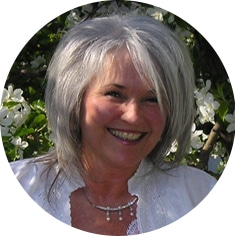 Reverend Catherine Johanne Spencer
Reverend Catherine Johanne Spencer, born August 7th, 1954 in Blairmore, Alberta, went home to be with her Jesus on Friday, January 25th, 2019.  Johanne first met Jesus at five years old in Cowley, Alberta during Vacation Bible School.  In 1972 she married Randy and together they had three children: Scott, Shauna, and Jared.  Her heart was broken after the fifteen-year marriage ended in divorce.  On July 1st, 1989, Johanne married Greg in Bellevue, Alberta and the following year Katherine was born, then Obadiah in 1992.  Johanne was a beloved wife, devoted mother and grandmother, sister and friend to many.  Always creative, an artist, singer, and songwriter, she developed a music community called Harmonies.  Over the last eleven years, these musicians fundraised for many charities and mission trips.  Johanne was as comfortable at any gala event as she was wilderness cooking up on her beloved mountains.  In the same dynamic and fearless way, she served the Kingdom of God, both as a church planter and as the only female lead pastor in the region.  Additionally, she was her denomination's unit supervisor for Manitoba and Saskatchewan for over ten years.  She challenged people to answer the call of God and invested in their ministry.  Johanne loved missions and preaching, whether in Germany, Costa Rica, or at home.  Her most significant gift to the family of God was functioning as a prophetic intercessor.  She lived her life to fulfill Colossians 1:24
I now rejoice in my suffering for you, and fill up in my flesh
what is lacking in the afflictions of Christ, for the sake of
His body, which is the church.
The Funeral Service will be held on Saturday, February 2nd, 2019 at 5:00 p.m. in Moose Jaw Funeral Home with Reverend Rebecca Friesen officiating.  In lieu of flowers, donations may be designated for missions through either City Oasis, 1291 Gordon Rd, Moose Jaw, SK S6H 3E3 or The Bridge, 5130 4th Ave, Regina, SK S4T 0J7.  Arrangements are entrusted to Moose Jaw Funeral Home, 268 Mulberry Lane. James Murdock, Funeral Director 306-693-4550.