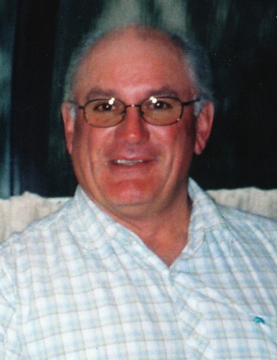 It is with heavy hearts we announce the passing of Michael Norman Smith, a dedicated husband, farmer, father, and grandfather, at the age of 75 years on Wednesday, August 9th, 2023.  Mike passed away from a short battle with Mesothelioma, with dignity and respect through the assisted MAID program with his family by his side. 
Mike was born in Moose Jaw, Saskatchewan on March 18th, 1948.  He grew up on the Smith family farm northwest of Moose Jaw and eventually took over operations from his father Norman.  Mike was also a Broomball player and played for many years with the Vikings and Capitals, retiring after both his sons began the sport.
Mike met the love of his life, Shirley, in Moose Jaw.  After several attempts to take her out, his persistence paid off when he filled the Cecil Bar with flowers to which in turn Shirley could no longer say no.  From then on, they were inseparable, and they began to build their beautiful family together on the farm.  They welcomed their first son, Jason on December 13th, 1977, followed by their second son, Quinton on January 20th, 1981.  Over the years Mike became known by his sons and many others as "the car guy" as he loved to purchase, restore, and cruise around in his various collections of cars.  After working hard for years on the farm, Mike and Shirley began to make their way down to Arizona every winter where they spent time with friends and family.  
The imprint that will be left on all of our hearts will never fade, as our experiences have all been personal and meaningful, we will talk about memories and laugh about all of the good times we had together for years to come.  We will always remember you screaming "get a hit" during the Jays game like Uncle Bill, your life advice, and your obsession for vintage cars.
Thank you to the staff at the Dr. F.H. Wigmore Regional Hospital for keeping Mike comfortable as he started his journey home, and to the MAID nurses and doctors for providing him with a respectful departure.  
A Celebration of Mike's Life will be held on Saturday, August 12th, 2023 at 3:00 p.m. in the Shrine Club, 1767 Main St N, Moose Jaw, SK.  In lieu of flowers, donations in Mike's name may be made to the Asthma Canada Foundation, 124 Merton St. Unit 401, Toronto, ON M4S 2Z2.  Arrangements are entrusted to Moose Jaw Funeral Home, 268 Mulberry Lane.  Gary McDowell, Funeral Director 306-693-4550