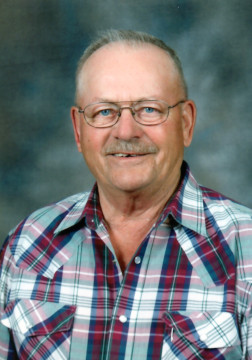 It is with great sadness that we announce that after a short battle with cancer, Joseph Jack Sitavanc passed away peacefully on Saturday, October 7th, 2023.  He was predeceased by his wife, Margaret; daughter, Jenny Allan; and brothers, Arthur and George.  Joe is survived by his sister, Edna Olson; son, Brad (Michelle) Sitavanc; daughter, Roberta Bellerose (Gord Petruk); son-in-law, Kevin Allan; as well as numerous grandchildren and great-grandchildren, extended family, and lifelong friends.  
Joe was born on July 22nd, 1937 to Cenek and Lydia Sitavanc on a farm near Carrot River, SK.  He grew up working on the family farm and as a young teenager, he traveled to the Craik area to work on the McConnell farm, a family that would become lifelong friends.  At the age of 18, Joe joined the Royal Canadian Air Force and became an Instrument Technician.  This gave him the opportunity to travel the country and the world.  Joe married and had 3 children, Jenny, Bradley and Roberta.  
Joe met and married Marg and they retired in the early 1980's.  He returned to Elbow, SK as this was home to him.  Retirement didn't stop him, he continued to work and kept himself busy.  He joined the Legion in 1978 and while in Elbow, his dedication and unwavering commitment to the Legion continued through the years, some would even call him "Mr. Legion".  Joe loved hunting and fishing and would never say no to a game of crib or a round of golf.  He loved a gathering of family and friends and never hesitated to lend a helping hand when it was needed.  His kindness and generosity will be greatly missed by family and friends.
A Celebration of Joseph's Life will be held on Saturday, October 14th, 2023 from 2:00 p.m. – 4:00 p.m. at Moose Jaw Funeral Home.  A Graveside Service will be held at the Elbow Cemetery on Sunday, October 15th, 2023 at 11:00 a.m. followed by a small gathering at the Harbour Golf Clubhouse.  In lieu of flowers, donations in Joseph's name be made to Heartland Hospice Moose Jaw Inc. or the Regina Cancer Patient Lodge.  Arrangements are entrusted to Moose Jaw Funeral Home, 268 Mulberry Lane. Gary McDowell, Funeral Director 306-693-4550