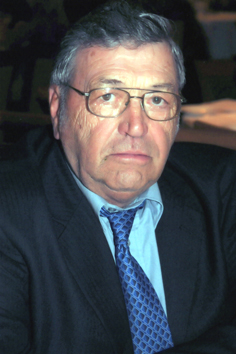 Thomas Arthur Shillington
It is with heavy hearts that the family of Thomas Arthur Shillington, aged 84 years of Grayburn, SK, announce his passing, suddenly and peacefully, with his family by his side on Wednesday, April 20th, 2022.
Tom was born on November 5th, 1937 to Dorathy and Sterling Shillington of Grayburn.  After attending Peacock High School, Tom started farming with his father and grandfather.  In 1957 Tom met Leona Langley, a young teacher that taught in the district, and they wed in 1959, going on to have 2 children, son Trent (Allison) and their children Jynel, Bret (Madi), Alanda (Zeb) Smith, Reece (Catherine) and Nicole, and daughter Diane (Bill) Greensides and their children Jessie (Mackenzie), Riley (Sheena), and Drake; and great-grandchildren: Mila, Hadley, Sheemay and Aniesha.
Tom was an active member of his community.  In his younger years, he developed a love for the outdoors which included camping, and of course boating.  Many people learned to ski behind the "Surf-Tamer" boat on Buffalo Pound Lake.
Tom was a natural-born farmer as learned from his own father and grandfather, and it was rare that a piece of machinery could not be fixed by him, and later with his son Trent.  Anyone who knows about the first tractor he bought named "Sam", knows all about this skill.  He was remembered to have said as recently as in the past few weeks, that with a new battery and fresh gas, Sam would fire right up!
Tom later met Monica Burton and they married in 1986, adding step-children to the family: Sandra Long (Ian), Leslie (Doug), Christine, and grandchildren William Burton, Teresa Graham, Taylor (William), Garrett (Mikhaela), Brad Burton (Andrea), Lisa and grandchildren Nicole (Remington), Robert Burton (Michelle), Jennessa and Jayden.
Tom and Monica lived on the family farm until October of 2021 when they moved into Moose Jaw, SK.  Tom's heart never left his farm where he has never lived any more than a few hundred yards from each of his 3 homes his entire life.  As said before, Tom loved his farm but he wasn't fond of the animals his parents raised, so as soon as Dorathy and Sterling retired, Tom transitioned the farm into strictly grain.  No more pig pens or mending fences for him!
Tom was on the board of directors for the Moose Jaw Coop for many years.  He and Monica were avid Moose Jaw Warrior fans, holding season tickets from the team's inaugural season in 1984-85 to present day.
Tom was incredibly generous and patient when showing others the "ropes".  The same can NOT be said of machinery!  Tom willingly and enthusiastically helped Trent and Allison as they renovated the historic Shillington brick home, preparing for their upcoming marriage and family.  His knowledge in electrical, and nearly anything else, made him absolutely indispensable in this year-long undertaking.
Tom, and eventually Trent, were expanding farmers and seeding and harvest were the keys to the whole business.  The women in their lives were not to be forgotten either as Monica and Allison made, and delivered, many suppers to the field during harvest.  It was a special time when the combines and trucks stopped, the tailgate came down, and out came the coolers of hot food and cold drinks.  This tradition continued when Allison would bring along 3 children under 3 to eat in their little chairs in the prickly stubble.  What a magical time!
He was predeceased by his parents, Dorathy and Sterling.  Tom is survived by his wife, Monica; brothers Ned (Sonia) and Terry (Mary); children, Trent and Diane; his 14 grandchildren and 4 great-grandchildren; as well as numerous nieces and nephews.
A Celebration of Tom's Life will be held on Sunday, May 1st, 2022 at 1:00 p.m. in the Harvey Room at Moose Jaw Funeral Home.  Those unable to attend are able to view the service virtually by going to www.moosejawfuneralhome.com/webcast/.  The family respectively declines flowers and as an expression of sympathy, donations in Tom's name may be made to Lucky Paws Dog Rescue -luckypawsdr@gmail.com.  Arrangements are entrusted to Moose Jaw Funeral Home, 268 Mulberry Lane.  Todd Sjoberg, Funeral Director 306-693-4550