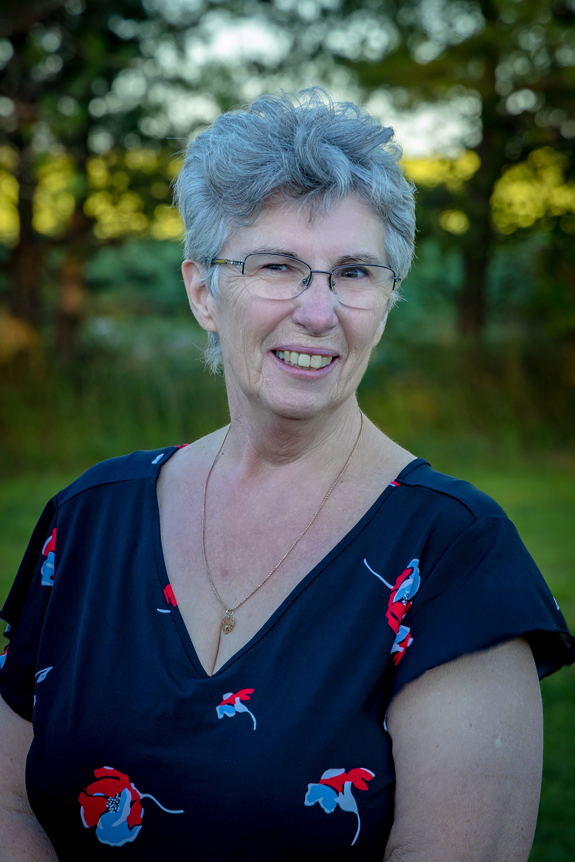 April 18th, 1954 to September 13th, 2021.
Deanna Ethel Seidlitz passed away with family by her side on September 13th, 2021 at the Dr. F. H Wigmore Regional Hospital in Moose Jaw, Sask. at the age of 67 years.  Deanna grew up in Dilke, Sask. She attended Dilke School till grade 8 and then attended Shell High School in Holdfast for grade 9 to 12.  Deanna also furthered her education throughout the years through distant learning and classes through SIAST.  
Deanna married Peter Seidlitz in 1975 and in 1976 they moved from Regina to a farm in the Kedleston district.  There they raised two children Danny and Kathy.  Deanna enjoyed reading, gardening and spending time with her family and friends. Deanna was very involved in the community and volunteered for various boards and committees as well as travelling around the country taking Danny and Kathy to their extracurricular sports (hockey, baseball, volleyball, curling, etc.) 
In 1998 they decided to move to Moose Jaw where Deanna worked accounting related jobs and in 2000 Deanna and Peter purchased Western Machine & Welding Inc. which and is still in operation.   
One of Deanna's greatest joys was being a grandma to her grandchildren Mason and Logan Hall.  She was overjoyed when they moved in next door to her in 2014 to present.  This allowed opportunity for lots of time shared creating many memories that will be treasured in our hearts forever. 
Deanna is predeceased by her husband, Peter Seidlitz; father, Bert Tait; niece, Tammy Tait; mother in law, Anne Swidrowich; husband, Walter Swidrowich and father in law R. Henry Seidlitz 
She is survived by her son, Danny; daughter, Kathy (Murray) Hall and her most precious grandsons Mason and Logan Hall.  Her mother, Luise Tait; brothers, Andy (Edith) Grobins, Alan (Marilyn) Tait; sister, Rita (Dave) Homenuik;  brother in-law, Henry (Fran) Seidlitz; sisters in-law, Heather (Robin) Riche, Wanda (Rod) Biggs and Carol Hudy as well as numerous nephews, nieces, aunts, uncles and cousin.
The family would like to thank the doctors and staff at the Dr. F. H Wigmore Regional Hospital and the Moose Jaw Home Care/Palliative care program for all their kindness and care through these trying times.  In keeping with Deanna's wishes, no Funeral Service will take place.  We would like to thank everyone for their kind words and thoughts.  In lieu of flowers, donations in Deanna's name may be made to the Palliative Care Program c/o Moose Jaw Health Foundation 55 Diefenbaker Drive, Moose Jaw, SK S6J 0C2.  Arrangements are entrusted to Moose Jaw Funeral Home, 268 Mulberry Lane.  Michelle Ellis, Funeral Director 306-693-4550