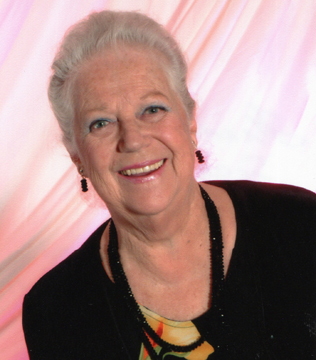 We are saddened to announce the passing of Frances Secret on Thursday, December 8th, 2022 at the age of 89 years.  Frances was born and raised in Moose Jaw, SK, where she lived until she married and moved to British Columbia with her new husband.  Frances loved singing and while in Moose Jaw, she took lessons from Helen Tate.  At the age of 17, she made a 33 1/3 record for her mother and father for their Christmas gift.  After graduating from high school, she worked for Saskatchewan Telephones before moving to British Columbia.  Later, she worked for B.C.Tel. 
Growing up, Frances enjoyed swimming and camping while travelling with the family.  Her father made sure she learned how to swim at an early age and took her with him whenever he could.  After moving to British Columbia, Frances concentrated on raising her children and often went swimming in the lake with her family as they grew up.  
She was predeceased by her parents, Victor and Clara Secret; son, Jeffery Johnson; 2 great-grandsons; and the father of her children.  Frances leaves behind to cherish her memory: her daughter, Maureen (Dan) Gagnier; son, Stephen (Diane) Johnson; 5 grandchildren, 7 great-grandchildren, and 1 great-great-grandchild; sister, Verna (Cliff) Brownlee and Yvonne (Bev) Boyle.
A Private Family Interment will take place at a later date.