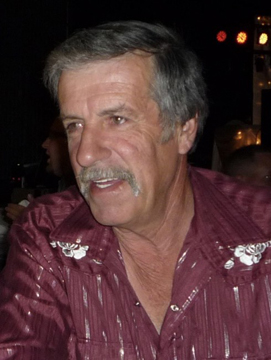 Brian Trent Darcy Schoffer
Brian Trent Darcy Schoffer, aged 73 years of Moose Jaw, Saskatchewan, passed away in his home, with his family by his side, on Sunday, June 26th, 2022.  Brian grew up on the farm in Crane Valley, SK and moved to Moose Jaw when he was 16.  Brian met Linda in Moose Jaw, got married on January 10th, 1970 and raised their children, Kelly and Kerri.  Brian loved his grandkids Raea, Kaityln, and Ryder.  He was a very hard worker and provided for his family.  He was a roofer all his life and the best one at that.  
He was predeceased by his parents, Floyd and Eva Schoffer; brother, Donald; sister, Gloria; brother, Larry; and brother, Kenny.  Brian is survived by his loving wife of 52 years, Linda; son, Kelly; daughter, Kerri (Steve) Gilroy; grandchildren: Raea, Kaitlyn, and Ryder Gilroy; siblings: Judy, Yvette, Gaylene, Bonnie, Farmer, Scott, Wendy, and Wally; as well as his special dog, Knight.
The family would like to thank all the health care professionals and doctors.  We would also like to thank Kurt, Carol, and Bernie for all the help they provided.
The Funeral Service will be held on Monday, July 4th, 2022 at 11:00 a.m. in Moose Jaw Funeral Home with Celebrant Dave Foley officiating.  Arrangements are entrusted to Moose Jaw Funeral Home, 268 Mulberry Lane.  Andrew Pratt Funeral Director 306-693-4550