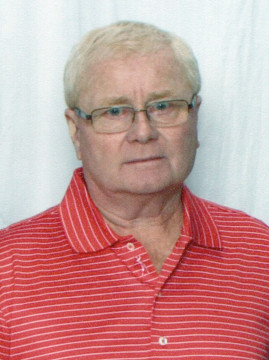 The family of Marvin (Red) Schaitel is sad to announce his passing on Wednesday, November 8th, 2023, after a long and courageous battle with liver cancer. 
He was predeceased by his parents, Paul and Peg Schaitel; brother, Mike Schaitel; brother-in-law, Dwayne Sapp; niece, Leanne Sapp; nephew, Shane Duthie; father-in-law, George Richmond; mother-in-law, Evelyn Richmond; niece, Kari Cave; and grandson, Scott Schaitel.  Marv is survived by his loving wife, Diane; daughter, Tracey (Vaughn) Johnson; son, Brett (Bridget); grandchildren, Madison and Kassidy (Owen) Johnson, Brad (Royanne), Katlynn and Michael Schaitel; great-granddaughter, Adeline Schaitel; sister, Paulette Sapp; brother, Perry (Paulette); sister-in-law, Karen (Ken); sister-in-law, Judy (Greg) Cave; numerous nieces and nephews; as well as extended family.
Marv was born December 2nd, 1946 in Regina, SK.  The family moved to Moose Jaw, SK where he attended William Grayson and Peacock Collegiate.  He married the love of his life, Diane Richmond, on July 6th, 1968.
Marv was a proud member of the Legion and was an active member of the Lynbrook Golf Course.  Throughout the years, he enjoyed playing baseball, hockey, curling, and numerous other sports.  He took great pride in watching his children and grandchildren in their various activities.  He also enjoyed many trips to Palm Springs with Diane, Judy and Greg.
Marv retired from SIAST after 35 years (1972-2007).  He enjoyed his retirement and spent many hours on the golf course.  He also enjoyed spending time with family and numerous friends. 
The family wishes to thank the medical professionals that cared for dad over the years.  A special thanks to Moose Jaw Funeral Home for their guidance and compassion during this difficult time. 
A Private Family Service will be held to honour Marvin.  In lieu of flowers, donations in Marvin's name may be made to the Canadian Cancer Society, 200-325 Manning Road NE, Calgary, AB T2E 2P5 or The Moose Jaw Humane Society, Box 1658 Station Main, Moose Jaw, SK S6H 7K7.
Dad,
The time has come to say farewell,
The end of your ride on life's carousel.
We may not be ready to say good-bye,
But now's your time to finally fly.

You fought the battle hard and long,
Surrounded by the love that kept you strong.
Sad to leave those you love behind,
Please know you'll never be far from mind.

Although our hearts are broke and lost,
You'll be remembered at all cost.
Know that everyone will be okay,
Until our hearts meet again someday.

With ticket in hand,
You're ready to go.
Your final flight,
To your big show.
Arrangements are entrusted to Moose Jaw Funeral Home, 268 Mulberry Lane.  Andrew Pratt, Funeral Director 306-693-4550