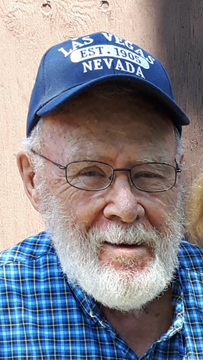 JOHN (JACK) LAWRENCE SAUL
With sadness we announce the peaceful passing of our beloved husband and father, John (Jack) Lawrence Saul aged 86 years of Moose Jaw, SK, on Wednesday, June 7th, 2023, at Providence Place.  
Jack was the second eldest of four siblings, born on February 7th, 1937 at Moose Jaw Hospital, to George and Alma (Rimes) Saul, who lived on the family farm in the South Hills of Moose Jaw.  In 1942 the Saul family moved to Moose Jaw where Jack and his siblings were raised.
After attending Peacock High School, Jack landed his first job at Kresge in Moose Jaw.  This kickstarted a career in sales that took him to Ontario and Alberta.  In 1964, Jack moved back to Moose Jaw to take on the Manager position at Kresge.  During this time, he met his wife, Sherren Barr, and they were married at Strasbourg, SK in 1966.  Jack and Sherren returned to Ontario where their first son, David was born.  In 1973 they moved back to Saskatchewan and put down roots in Moose Jaw to raise their family when their second son, Joseph, was born.  After his career with Kresge, Jack made a successful living in sales, ran a family business, and worked in the lottery kiosks at Safeway, Co-op, and Superstore during retirement.
Jack always put family first and was a dedicated father and grandfather.  He was a kind, loving, devoted, supportive husband, father, and grandfather — Jack's children, especially his grandsons, were the apples of his eye.
Jack had compassion for man and beast alike.  He advocated for and supported disadvantaged youth during his involvement with the Big Brothers of Canada.  As well, Jack had a great love for animals; some of his happiest moments were spent walking his dog and caring for the family cat. 
He was predeceased by his parents, George and Alma (Rimes); brother, Douglas who died in infancy; and sister-in-law, Kathryn Saul.  Jack leaves behind his loving wife of 56 years, Sherren (Barr); son, David and Devona (Parkman), grandsons Parker and Matthew of Saskatoon; son, Joseph and Tricia (Hrycak), grandsons Ethan and Alexander of Lumsden, SK; brother, Murray Saul of Red Deer, AB; sister, Karen and Kevin O'Neill of Oakville, ON; long-time friends, Art Jones and Susan Neal of Moose Jaw; as well as his nieces and nephews.
As we mourn the loss of a loving husband, father and grandfather, the Saul family wishes to send a heartfelt thank you to all those who helped our family and Jack in the past few months, especially the St. Vincent Wing staff at Providence Place.  We will be forever grateful for your genuine kindness, gentle love, and display of encouragement toward our father and family. 
A Celebration of Jack's Life, for family and friends, will be held on Sunday, August 13th, 2023 from 1:00 to 3:00 p.m. in the Harvey Room at Moose Jaw Funeral Home.  In lieu of flowers, please consider donating to Providence Place Foundation, 100 – 2nd Ave NE, Moose Jaw, SK S6H 1B8, the Big Brothers and Sisters of Canada, 220 Yonge St. Ste. 110a, Toronto ON M5B 2H1 or The Moose Jaw Humane Society, Box 1658 Station Main, Moose Jaw, SK S6H 7K7.  Arrangements are entrusted to Moose Jaw Funeral Home, 268 Mulberry Lane.  Andrew Pratt Funeral Director 306-693-4550