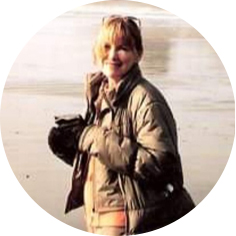 It is with profound sorrow that we announce the passing of Sandra Marjorie Ryba, aged 80 years of Moose Jaw, SK on Thursday, October 15th, 2020.
Sandra was the beautiful wife of Jerry Ryba.  She was the love of his life and true soul mate for 65 years, and a loving mom to three daughters: Jeri, Janis, and Jacquie.
Sandra was born amongst fireworks on July 1st, 1940 in Moose Jaw.  She attended King George School and Central Collegiate.  When she was 15, she and Jerry met at the roller rink where he had a job tying roller skates for patrons.  They were married three years later on October 11th, 1958.  Sandra was a gifted singer and taught vocal lessons to countless students over many years.  She received her A.R.C.T. in Vocal Performance from the Royal Conservatory of Music in Toronto.  She used her beautiful voice and musical talents to lead the choir and music worship team at the First Baptist Church for many years.  She was on the Moose Jaw Music Festival Committee and a vocal adjudicator for the Saskatchewan Music Festival Association.  She was an accomplished pianist.  She also used her hands for her artistry in pottery, sketches, paintings, and in writing beautiful poems.  She worked in the family business, The Dash Leather Goods, and managed it for many years before its closing in 1999.  Sandra never stopped wanting to learn and try new adventures.  In her 60's she started violin lessons and joined the Moose Jaw Adult String Orchestra.  She became a fierce runner, running her first marathon at the age of 64.  Eight months later she ran the Boston marathon.  She ran it again in 2008, along with marathons in Regina, Saskatoon, and Victoria.  Sandra and Jerry loved traveling, visiting Europe many times, a highlight was going to the Czech Republic where Jerry's family originated.  They also traveled to Hawaii, Venezuela, and many other places in Canada and the United States.  Sandra was busy planning the next trip as soon as one ended.  She was an amazing mom, creating many beautiful memories for us, her children.  She was always in our corner and forever the rock of the family.  We were so blessed by seeing such a true example of selfless, pure love between mom and dad.  Their love is the definition of true love, dedication and companionship.  This is a devastating loss.  Sandra was predeceased by her parents, Floyd and Marjorie Dash; and niece Jennifer Bisson.  Mourning her loss is her husband, Jerry Ryba; their three daughters: Jacquie, Janis and Rob, and Jeri; grandchildren: Rundle Ryba, Jessica and Jahson Simoneau, Matt and Heather Schoenroth, Lauren and Jamie Yuen, Kevin Jowsey and Andrew Jowsey; sisters and family: Brenda and Ray Milne, Cherry and Bruce Milne; brother, George Dash; lifelong best friends, Neil and Marge Koop; great-grandchildren: Frederick, Marie and Evangeline Yuen, Kai and Grayson Schoenroth, and Lily Simoneau.
Our sincere thanks for going above and beyond to: Marcie Carswell, Dr. Willem Geyer, and the staff at Pioneer Lodge.  Your thoughtfulness and care did not go unnoticed.
Due to Covid-19 restrictions, a Private Family Service will be held and interment will take place at Moose Jaw Funeral Home Indoor Columbarium.  Donations in memory of Sandra may be made to the Moose Jaw Music Festival for a special scholarship in her name.  Please send to: Moose Jaw Music Festival, 270 Blue Sage Drive, Moose Jaw, SK S6J 1N5.  Arrangements are entrusted to Moose Jaw Funeral Home, 268 Mulberry Lane.  Michelle Ellis, Funeral Director 306-693-4550