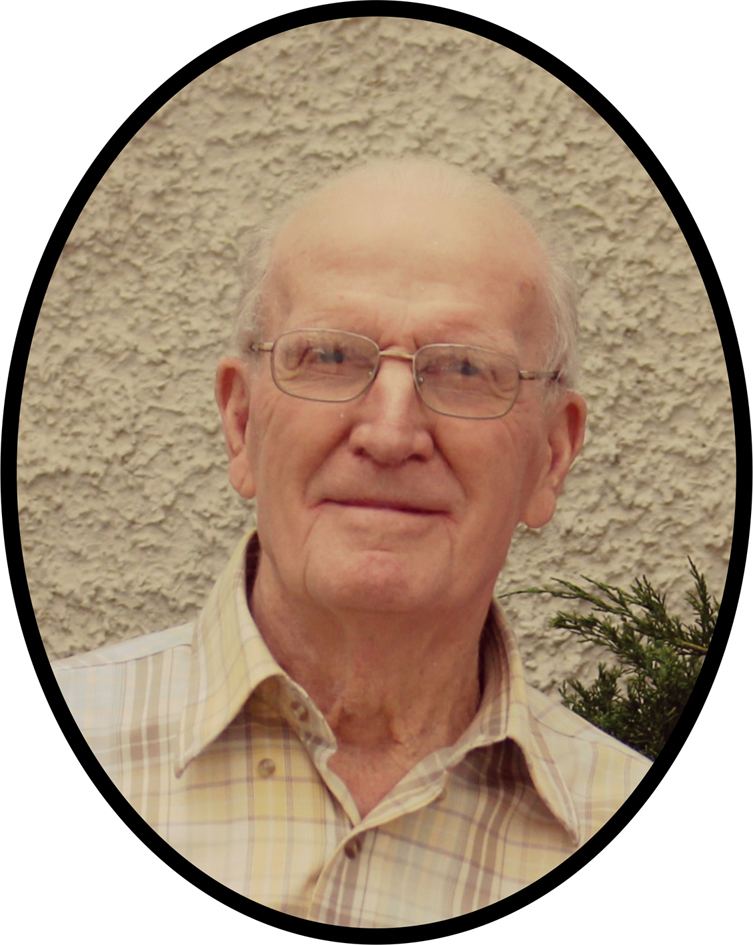 Alan William (Ted) Rudeen
Alan William (Ted) Rudeen passed away peacefully on Tuesday, May 4th, 2021 at the Dr. F.H. Wigmore Regional Hospital.  Ted was born at the Union Hospital in Moose Jaw, SK on July 5th, 1928 to Paul and Bessie Rudeen.  He was baptized at the United Church in Mortlach, SK and confirmed at Bethany Lutheran Church near the farm by Parkbeg, SK.  Ted married his first and only true love, Elma, on October 25th, 1952.  
He was predeceased by his beloved wife, Elma just 2 years ago; his parents; and brothers: Howard, George, Aubrey, and just recently his brother and best friend Gene.  Ted will be lovingly remembered and greatly missed by his daughters: Gwen (Don) Peterson, Sharon (Tony) Oberding, and Rhonda (Gary) Lang; sons, Duane (Rashimah) Rudeen and Dennis Rudeen; grandchildren: Therese Oberding, David (Erin) Oberding, Melissa Oberding (Zack Beale), Cheri Oberding, Steven Lang, Braeden (Courtney) Lang, Syafiqah Rudeen, Liyana Rudeen and Imran Rudeen; great-grandchildren: Erin Oberding, Cale Oberding, Ava Oberding, Logan Dougherty, Annabelle Beale, Madeline Beale, and Sydney Lang; sister, Florence Monteith; sisters-in-law: Irene Rudeen, Irene (Jake) Bartole, and Martha Giroux; many nieces and nephews; good friends, Glen and Margaret Kupper; as well as the many other good friends he met during his life.
The family would like to thank the doctors and staff at the Dr. F.H. Wigmore Regional Hospital and the staff at West Park Crossing for the wonderful care and compassion they gave dad.
Faith in God was a very important part of dad's and mom's lives. May they now rest in peace, together again, in God's loving arms.
Due to restrictions regarding the current health situation, a Private Family Service will be held.  Friends and Family are invited to view the service virtually on Saturday, May 29th, 2021 at 1:30 p.m. by going to www.moosejawfuneralhome.com/webcast/.  In lieu of flowers, as an expression of sympathy, donations in Ted's name may be made to Central Lutheran Radio Broadcast, 27 Hochelaga St W, Moose Jaw, SK S6H 2E9, Moose Jaw Health Foundation, 55 Diefenbaker Drive, Moose Jaw, SK S6J 0C2 or to a charity of one's choice.  Arrangements are entrusted to Moose Jaw Funeral Home, 268 Mulberry Lane.  James Murdock, Funeral Director 306-693-4550