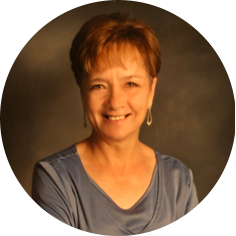 Marie Laurette (Lorette) Doris Rowe
Marie Laurette (Lorette) Doris Rowe (née: Langlois) aged 67 of Moose Jaw, Saskatchewan passed away on Friday, July 17th, 2020 at Chateau St. Michael's, which had been her home for the last year.
Lorette was born March 12th, 1953 in Willow Bunch, SK to Solange (Curly) and Robert Langlois.  She grew up in Moose Jaw, attending Saint Agnes School and Vanier Collegiate.  She loved playing softball and was team catcher.  Lorette played piano, loved ELVIS and through the years became an avid collector of dolls, frogs and Elvis memorabilia.  She loved doing puzzles, dancing and socializing with her friends.  Her greatest enjoyment was family gatherings and celebrations.  Lorette volunteered for the Canadian Cancer Society, Salvation Army, Friends of the Library, and Mae Wilson Theatre.  She also loved traveling down to Texas each year to see her son and his family.  One of her favorite trips was when she got to go to Graceland in Memphis, TN and see the King.
She was predeceased by her mom, Solange, dad, Robert, and brother, Claude.  Lorette will be lovingly remembered by her only son, Chris (Kayla) and granddaughter, Presley of Dallas Texas; brothers: Danny Langlois (Jackie) of Kelowna, BC, Paul Langlois (Jan) of Moose Jaw, Michael Langlois of Victoria, BC, and Larry Langlois (Haley) of Moose Jaw; sister-in-law, Sandra Sparks of Moose Jaw; as well as numerous aunts, uncles, cousins, nieces and nephews.  A special thank you goes out to the wonderful caring staff members of Chateau St. Michael's for looking after Lorette.  A Celebration of Lorette's Life will be held on Wednesday, June 22nd, 2022 at 1:00 p.m. in Moose Jaw Funeral Home with Pastor Marvin Seaborg officiating.  Those unable to attend are able to view the service virtually by going to www.moosejawfuneralhome.com/webcast/.  Arrangements are entrusted to Moose Jaw Funeral Home, 268 Mulberry Lane.  Gary McDowell, Funeral Director 306-693-4550