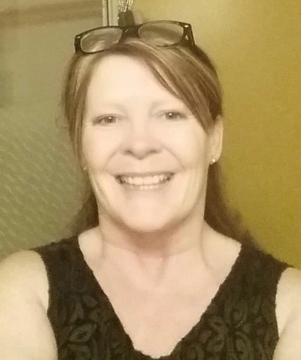 It is with profound sadness that we announce the passing of Brenda Roszell at the age of 61 years.
Brenda was born in August 1961.  She was predeceased by her mother, Elaine Roszell; father, Melvin Roszell; stepmother, Dorothy Roszell; nephews, Trevor Gill and Lazar Roszell; and daughter, Chantelle Kuntz.  Brenda will be missed by her ex-husband, Paul Kuntz and their son Dakota (Sindy) Kuntz.  She was the cherished grandmother of Ryan Anderson, Trip Kuntz, Saidee Kuntz and Daisee Kuntz (Fred & Jinny – adoptive parents of Saidee & Daisee); dear niece of Auntie Jean Lamb; sister of Mona (Len) Ludke, Marion (Stacy) Roszell, Dennis (Jane) Roszell, Jim (Julie) Roszell, Ed (Erna) Larmour, Jim Larmour and Debbie (Mike) Yakileshek; and will also be remembered by her many nieces, nephews, and wonderful friends.  
For anyone that knew Brenda, you know that her grandkids meant the world to her.  Brenda was a beautiful soul and caring woman, who always put others ahead of herself.  She always knew how to put a smile on your face and smile in your heart.  We will miss her beautiful and kind heart.  Her family is thankful that she was able to be an organ donor and give the gift of life to many others as this was her final wish.
The Funeral Service will be held on Tuesday, March 7th, 2023 at 2:00 p.m. in First Baptist Church, 1010 Main St N, Moose Jaw, SK.  Please come and join us celebrate the life of Brenda and the wonderful memories she left us.  Arrangements are entrusted to Moose Jaw Funeral Home, 268 Mulberry Lane.  Michelle Ellis, Funeral Director 306-693-4550