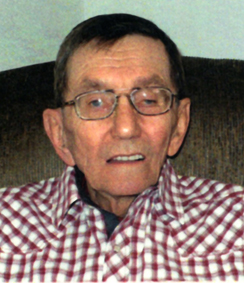 Wayne John Rossler, aged 75 years of Moose Jaw, SK passed away peacefully at the Dr. F.H. Wigmore Regional Hospital on Tuesday, March 16th, 2021 with his family by his side.  
Wayne was born on December 13th, 1945 to John and Irene in Moose Jaw.  He grew up on the family farm and eventually moved to Moose Jaw in his later teen years.  Wayne attended Saskatchewan Technical Institute in Moose Jaw, becoming a Journeyman Carpenter.  In 1972, Wayne married Sharon Morhart in Moose Jaw and together they had one son, Kevin.  Wayne worked in the construction trade in Moose Jaw up until 2010 when he retired at the age of 65 years.
He was predeceased by his father, John; mother, Irene; and sisters, Bernadette and Gaylene.  Wayne is survived by his wife, Sharon; son, Kevin and his wife Carrie; grandson, Jacob; and granddaughter, Sadie.
Special thanks to Moose Jaw EMS, Dr Bortolotti; and the nursing staff at the Dr. F.H. Wigmore Regional Hospital for the care they provided to Wayne in his last days.  
A Private Family Graveside Service will be held on Friday, March 19th, 2021 at Rosedale Cemetery.  Arrangements are entrusted to Moose Jaw Funeral Home, 268 Mulberry Lane.  James Murdock, Funeral Director 306-693-4550