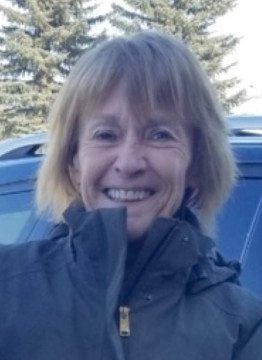 BEVERLEY LYNNE RODWELL (née: Franks)
It is with great regret and sorrow we announce the passing of Beverley "Bev" Lynne Rodwell after a brave and courageous battle with health issues.  Bev passed away peacefully with family by her side at the RUH in Saskatoon, SK on Saturday, October 28th, 2023.  Bev was born February 27th, 1952 to Lois and Jim Franks, a birthday she lovingly shared with her oldest grandson Ben.
She was predeceased by her grandma and grandpa, Helen and Joe Lalonde; father, Jim, mother and father-in-law, Lil and George Rodwell; special cousin, Greg Davidson; and special nephew, Jamie Spidla.  Bev is survived by her mother, Lois; husband, Brian; son, Jason; daughter, Stacy (Rick); grandsons, Ben and Dillon; sister, Brenda (Dennis); brother, Gary (Gloria); sister, Glenda (Tim); in-laws, Dave and Florence Rodwell; as well as by her aunts and uncles, all the children and families, cousins, nephews and nieces.
Bev loved life and was always willing to learn and share her knowledge and lend a hand.  Her and the kids spent many hours riding horses and travelling to shows across Saskatchewan.  When Jason started motocross, she learned about bikes.  When the grandkids started playing hockey and baseball, she became an expert.  She helped both learn to curl.  Even with her grandson Dillon, she learned to play Fortnite.  Bev never did anything half-assed.  She cared and she cared deeply.
With the kids grown Bev continued her education at SIAST, along with Stacy, and went on to work in accounting.  All the while supporting Brian through his health issues and subsequent transplant.
Bev and Brian have always been a team.  They spent 53 years supporting each other through good times and bad.  They taught us all what it really means to have each other's back.
A Come and Go Celebration of Bev's Life will be held on Friday, November 3rd, 2023 from 1:00 p.m. to 3:00 p.m. in Moose Jaw Funeral Home.  A private family interment will take place in the Moose Jaw Funeral Home Columbarium.  As an expression of sympathy, donations in Bev's name may be made to the Saskatchewan Cancer Agency, 200-4545 Parliament Ave, Regina, SK S4W 0G3, Moose Jaw Transplant Trot at www.mjtransplanttrot.ca, or The Moose Jaw Humane Society, Box 1658 Station Main, Moose Jaw, SK S6H 7K7.  Arrangements are entrusted to Moose Jaw Funeral Home, 268 Mulberry Lane.  Andrew Pratt, Funeral Director 306-693-4550