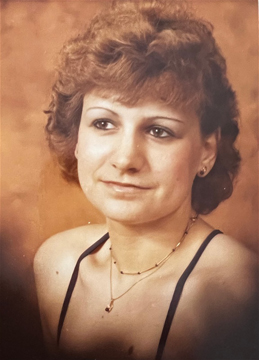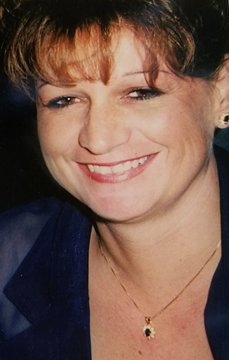 Cheryl "Cher" Elaine Riendeau
Cheryl "Cher" Elaine Riendeau was a caring wife, mother, grandmother, sister and friend.  She left this world after a long battle with Cancer on Friday, March 24, 2023 at age 62.  
She was born to Elsie Fisher and Arthur Tindall May 10, 1960.  She will be lovingly remembered by her husband of 25 years, Mark; children: Dean (Daina), Brandy (Nathan), Crystal (Quintin), Bryan (Jessica) and her 15 grandchildren:; her brothers and sisters as well as numerous relatives and friends.
Cher loved spending time with her family and grandchildren; family was everything to her.  She loved big family gatherings and cooking and baking days with her family.  Her favorite time of the year was Christmas because that meant they could all be together.  She dedicated her whole life to helping others and she made a difference in so many people's lives.  She loved spending her days working on her farm, running her business, painting and was always dancing, laughing and being silly.  She will be dearly missed by all.  
A Celebration of Cher's life will be held on Thursday, March 30, 2023 at 1:00 p.m. in Moose Jaw Funeral Home with Pastor Marvin Seaborg officiating.  In lieu of flowers, donations in Cher's name may be made to the Moose Jaw Riverside Mission, 40 Manitoba St. E, Moose Jaw, SK., S6H 0A2.  Arrangements are entrusted to Moose Jaw Funeral Home, 268 Mulberry Lane.  Andrew Pratt Funeral Director 306-693-4550