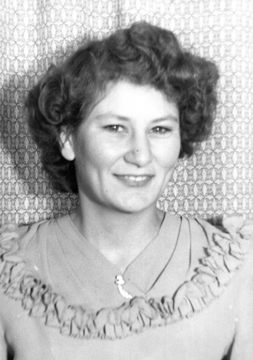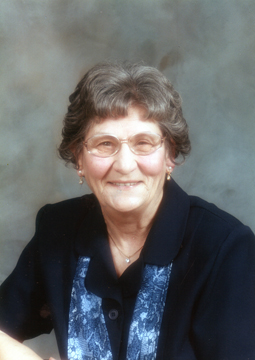 On Saturday, August 19th, 2023, our loving mom, grandmother, and great-grandmother left us to join her family.  She was the matriarch of the family.
Marjorie Alice Rayner (née: Boan) was the 2nd daughter born to Walter and Alice (née: Birch) Boan, on the family farm near Brownlee, SK, on April 20th, 1932.  She attended school in Faulkton, Esbank, and Brownlee, SK.  As a young lady, Marj was an avid sports enthusiast, winning medals and ribbons playing ball, hockey, skating, and track and field.  She stated that "town field days were the best".  Her love for dancing came from her parents taking her to the weekly town dances.  It was at these dances that Marj met the love of her life, Orval Rayner.  They were married on December 1st, 1951 and were together for 49 years before his passing.  Together they raised 7 children, having lost one at birth.  Marj has 21 grandchildren, 31 great-grandchildren, and 5 great-great-grandchildren, and she remembered every birthday.  Her love for her family was evident in all the pictures that decorated her home, all were displayed and talked about.  She loved cooking meals for everyone for special occasions and anything in between.  Her buns and apple pie, never to be duplicated, will be missed by all.  Marj and Orval loved to dance, travel, fish, hunt, camp, play cards, and visit.  She enjoyed watching her kids and grandchildren in their sports and other activities.  The garden and flowers in her yard were envied by many.
She was predeceased by her husband, Orval; sons, Greg and Cyril (at birth); son-in-law, Gordon Karpinka; parents, Walter and Alice Boan; in-laws, Elmer and Myrtle Rayner; sisters, Hilda Thomas and Lois Hattie; in-laws: Elgin Thomas, Al Hattie, Bob, Angus (Esther), Murray (Anne), Glen (Grace), Sylvia (Doug), Aggie (Jack), Emily (Sam), Erma (Don), and Lorna (Bruce); and step-grandson, Cory.  Left to mourn Marj's loss are her children: Connie (Don) Thompson, Katherine (Larry) Neufeld, Brenda Karpinka, Brian (Marlene) Rayner, Perry (Terry) Rayner, and Gail (Scott) Brownlee; brother, Arnold (Adeline) Boan; sister-in-law, Velma Pease; as well as all of her grandchildren, great-grandchildren, and extended family and friends.
The Funeral Service will be held on Friday, August 25th, 2023 at 11:00 a.m. in Moose Jaw Funeral Home.  Pastor Marvin Seaborg will officiate and interment will take place in Rosedale Cemetery.  Those not able to attend may view the service virtually by going to www.moosejawfuneralhome.com/webcast/.  As an expression of sympathy, donations in Marj's name may be made to Parkinson Canada, 4211 Yonge Street, Suite 316, Toronto, ON M2P 2A9.  Arrangements are entrusted to Moose Jaw Funeral Home, 268 Mulberry Lane.  Andrew Pratt, Funeral Director 306-693-4550