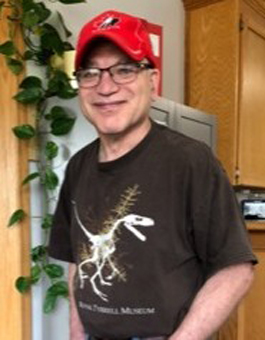 Peter Douglas Pringlemire
It is with great sadness that we announce the passing of Peter Douglas Pringlemire, aged 64 years of Moose Jaw, SK.  Doug, as his friends knew him, passed away peacefully at Pioneer Lodge on Tuesday, July 26th, 2022 after a brave battle with cancer.
Doug was born in Medicine Hat, AB on April 21st, 1958.  He lived a rich life surrounded by friends.  Doug lived a large portion of his life in Moose Jaw, living at both Valley View Centre and at Citizens All Association.
Doug took great pride in his work in the workshop at Valley View Centre.  In his leisure time he enjoyed fishing, and playing and watching sports.  Earlier in his life he was an avid power lifter and earned many medals and awards due to his hard work.
Doug will be greatly missed by all of his friends, support workers, and other people in the community whose lives he touched.
The Funeral Service will be held on Thursday, August 4th, 2022 at 11:00 a.m. in Moose Jaw Funeral Home.  Celebrant Dave Foley will officiate and interment will take place in Rosedale Cemetery.  Those not able to attend are able to view the service virtually by going to www.moosejawfuneralhome.com/webcast/.  Arrangements are entrusted to Moose Jaw Funeral Home, 268 Mulberry Lane.  Michelle Ellis, Funeral Director 306-693-4550